Deleted Scenes
The following pictures are from scenes in the movie that were deleted from the final version.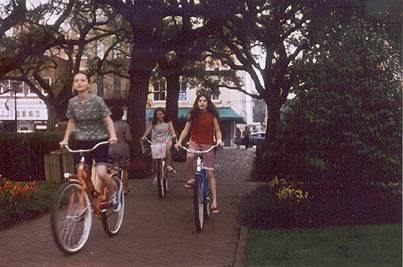 Picture of the girls on their bikes heading to some unknown location. Thora in this picture has disappeared. She's either ahead of Christina or lagging way behind. :-)
---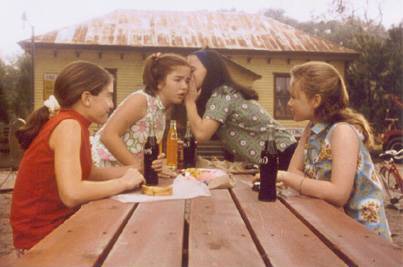 This scene looks familar but in the movie Christina never actually leans across the table to fill Ashleigh in on the facts of life.
---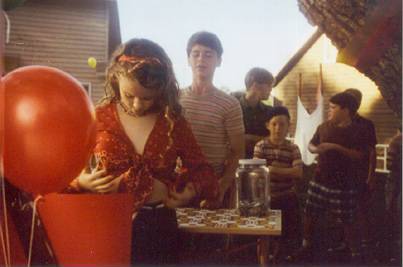 Part of the Carnival scene with the guys standing in line for a kiss from Thora. Thora seems to be making sure everything is in place before proceeding. ;-)
---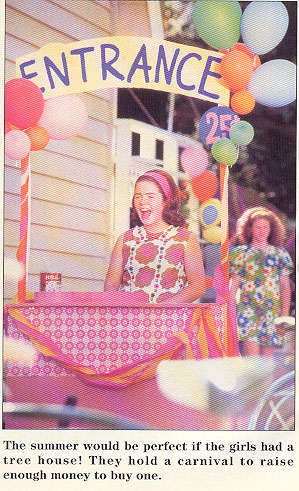 Ashleigh collects admission for the the Carnival.
---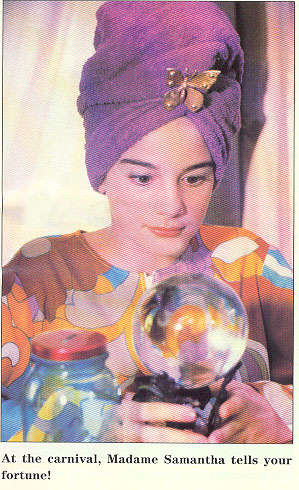 Gaby plays a fortune teller!
---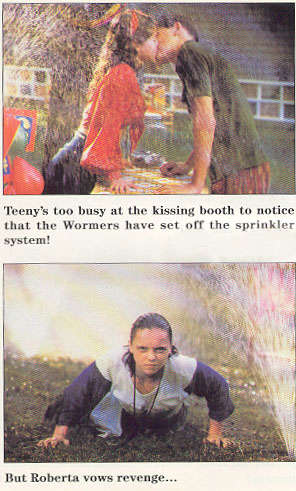 Thora's first on screen kiss with Rand Courtney.
---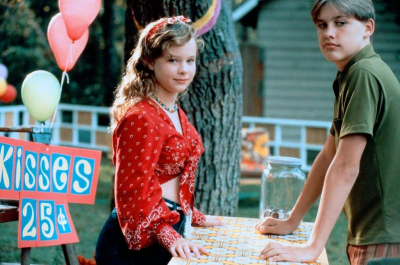 Thora with Rand Courtney
---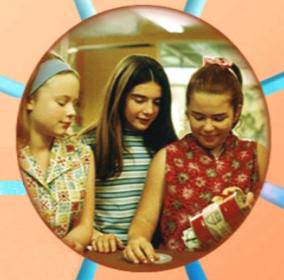 This picture appears in the DVD's menu but was cut from the movie. This is where the girls actually enter Sears to buy the Tree House.