Pre-Production Party
In speaking with Brandon Kleyla who played Bobby Fricker in the movie I first learned about the Pre-Production Party. As the name implies it was held before filming began. According to Brandon the party had a 70's theme and was held in Savannah, Georgia USA at the Savannah History Museum. Although none of the adult stars attended all the kids were there. "It was just a huge party and everyone had to wear something 70ish. We had the hula-hoops to play with and the whole party was loads of fun."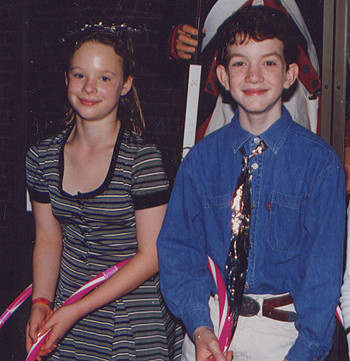 Here's Thora and I at the pre-production party. I made myself that tie out of some streamers that were thrown around the party. I made it because I didn't want to be the only person there without something shiny. Looks like Thora's got some in her hair.

---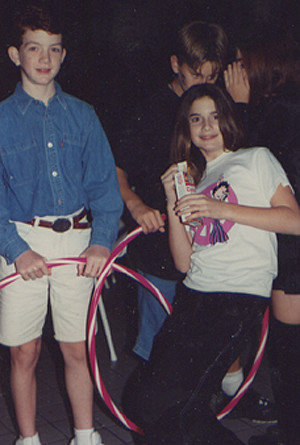 Here's Gaby and I at the party.
---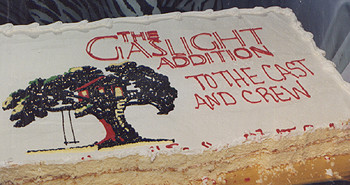 Here is an image of the cake that we had at the party. Yeah, I took pictures of just about everything!