The Wrap Party
Rand Courtney was in the movie "Now and Then". See his story here! I spoke with him about the movie and the wrap party that followed. He also sent along the pictures you see below.
It seems that Gaby and Christina hit it off right from the start and I've heard that they are still friends to this day. All of the Wormer kids and some of the other day players and myself played a lot of basketball and laser tag around the hotel. Ashleigh and I had a date in my hotel room where we watched a movie and smoked Canadian cigarettes she smuggled in through the airport. The girls all got along but didn't really hang out together. Thora and I mainly hung out a lot. We ate breakfast together every morning before the shoot and always sat together at lunch and dinner. We were kind of outcasts and felt comfortable with each other. I really enjoyed the time I spent with Thora so much in fact that I got her a little stuffed teddy bear for Valentine's Day.
The wrap party was held at a three story club called "The Zoo" in downtown Savannah, Georgia after the movie finished filming. A who's who of celebrities were there including Bruce Willis, Tom Hanks, and the cast and crew of the then titled "The Gaslight Addition". Demi Moore bought the entire club for the night just for us and forced all of the regular patrons out onto the street making some of them very upset. There was food, an open bar, and entertainment. Apparently Demi had just signed a 12 million dollar deal to star in the movie "Striptease" which she was preparing and studying for. So, she invited some of her stripper buddies to come perfom at the wrap party. This really offended some of the other actors parents and raised a few eyebrows. But the real shocker came when Thora leaned over to me and whispered in a cool voice, "Rand, those are guys". Indeed they were. We were witnessing a drag show and once the word spread throughout the crowd many of the parents escorted their kids out of the club. For those of us who stayed, we enjoyed a long night at a Hollywood party with free drinks and plenty of celluloid gossip. It was the most memorable experience of my life and I had the best time and the worst hangover the next morning.
The pictures below are all from the party except the one of Gaby, Christina, and myself. That was taken in a Savannah Mall in a little photo booth. We were out shopping and goofing around and we decided to take the picture. I even had them autograph it for me.
Rand Courtney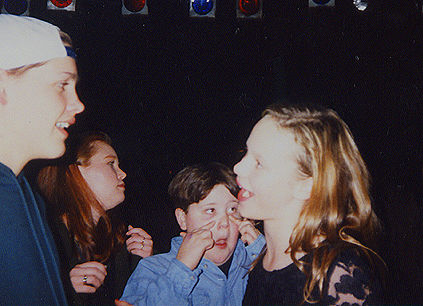 Rand Courtney and Thora Birch
---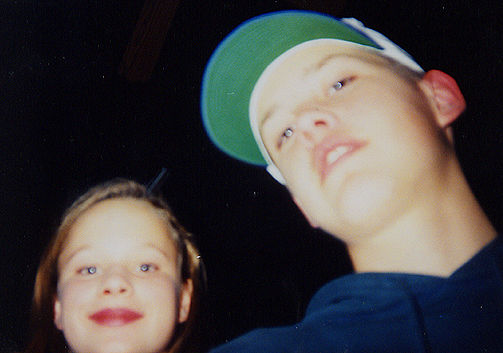 Thora and Rand
---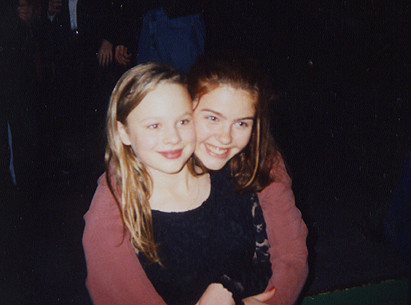 Thora and Ashleigh Aston Moore
---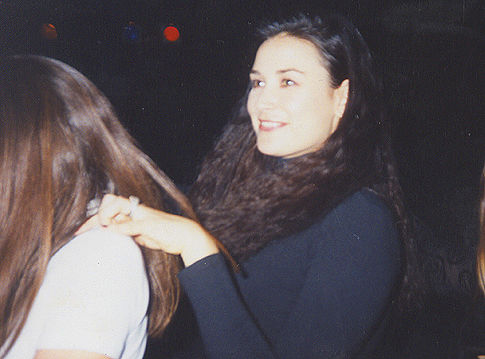 Demi Moore
---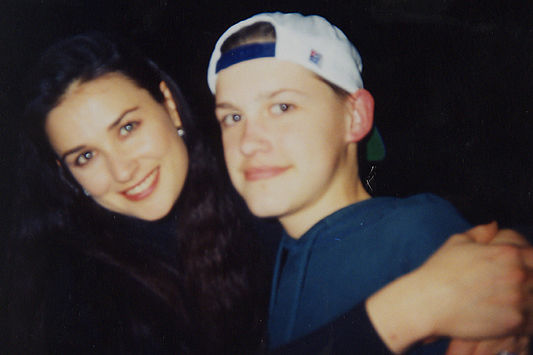 Demi and Rand
---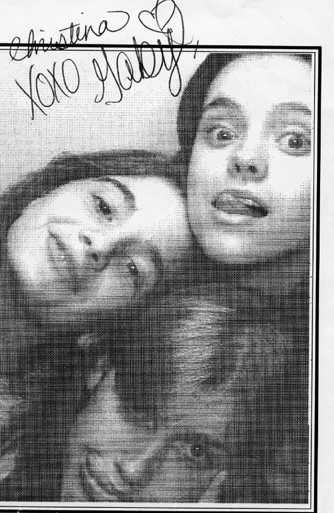 Rand, Gaby Hoffmann and Christina Ricci