The Bird and Red Barn Scene



Thanks to Jennifer and Traci for sending me these behind the scenes pictures taken during the filming of the bird scene. This is the scene in the movie where the bird has a little accident at Chrissy's expense. :-) Also the red barn can be seen in the background as the Wormer brothers try to gather up their clothes.

Jennifer writes: "They added fake leaves to a lot of the trees in the shots. They also painted some of the grass and the fields. Traci told me that you could look across the field and see green and then it suddenly turned into brown. You could see the line across the field. As you know, it was winter and almost everything was brown and bare. Isn't Hollywood amazing?"

"This movie is very familiar to me as well as my best friend, Traci. We both grew up riding our bicycles down the same dirt road that runs in front of the "red barn". Actually, the barn belonged to my best friend's late grandfather, Mr. Dan Hagan. Sometimes it feels like they made a movie about our lives. Those were the days!"

"It seems odd to think that there were people from "Hollywood" riding the dirt roads in my small neighborhood. Who would have EVER thought that Hollywood would come to LEEFIELD, Georgia?"
---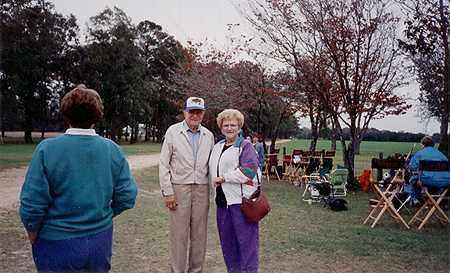 Picture of Mr Dan Hagan who was the owner of the property.
Mr Hagan was paid $2000 by the movie company for use of his land.

---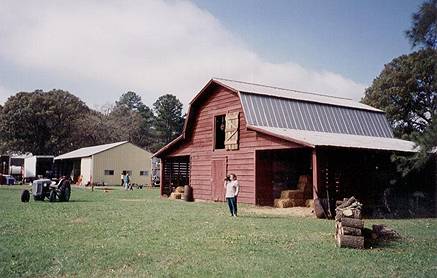 Picture of the red barn. The tractor you see is also clearly visible in the movie.
It is now owned by Traci's in-laws.

---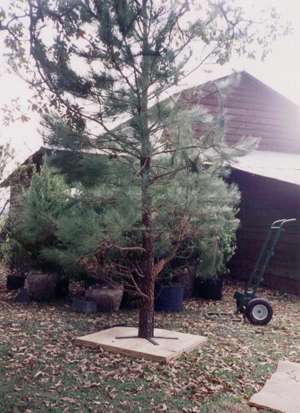 The magic of Hollywood. If a tree isn't exactly where it needs to be for a particular
scene you cut it down and put it on a stand and place it exactly where needed.

---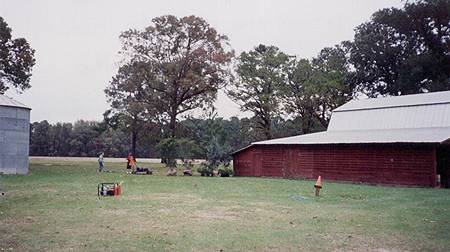 Here you can see several of the trees being placed next to the red barn.

Photos Page 2