CHARLES EMERSON PEARSALL
"CHUCK"
February 25, 1947 - November 15, 2007
USMC - WPBPD

1965 -- Chuck Pearsall -- 1994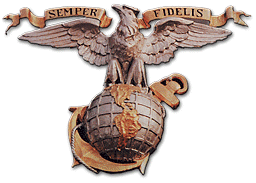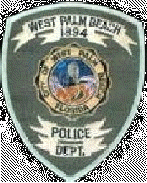 My brother Chuck, who lived in Jupiter Florida passed away on November 15, 2007 of pancreatic cancer. He left behind his loving wife, Reenee (Maureen) and his much loved labrador, Josie. Chuck was born in Asheville North Carolina but grew up in Florida. He joined the United States Marine Corps in 1965 after high school, and served two tours in Vietnam with the 2nd Battalion, 4th Marine Regiment being separated as a Sgt. (E-5) in 1969. After Chuck got out of the Marine Corps he joined the West Palm Beach Police Dept. in May of 1969 where he served 25 honorable years retiring in May 1994. Chuck was always extremely proud of his service in the Marines and also as a West Palm Beach police officer. I loved him and will miss him.
Dedicated to my brother Chuck
I'll miss him.
"Semper Fi"

Going home, going home,
I'm just going home.
Quiet-like, slip away
I'll be going home.

It's not far, just close by;
Jesus is the Door;
Work all done, laid aside,
Fear and grief no more.

Friends are there, waiting now.
He is waiting, too.
See His smile! See His hand!
He will lead me through.

Going home, going home,
I'm just going home.
Quiet-like, slip away
I'll be going home.

MP3 now playing is "Going Home"
Piper Michael Lancaster
 


PEARSALL MEMORIAL PAGE