---
http://www.frontiernet.net/~pinetreerifle/
---
Attention everyone, "the safety of our members and their families is our top priority due to the COVID-- 19 outbreak".
we as a board of directors of the Pine Tree Rifle Club decided to suspend all operations 100% at the club as of Sunday March 22 @ 8:00PM.
The only ones allowed on the property will be the officers to inspect and secure the building and grounds.
No one is allowed on Club property other than our officials. The club will be closed until further notice!
We apologize for any inconvenience but this is for the safety of everyone.
Any questions or concerns feel free to call me or email me.
Phone (518) 6497617 email paul.catucci@gmail.com
Paul Catucci PTRC President
News update!
The 200 yard range is now open, also the 3 bag archery range.
We ask everyone to practice "social distancing" and operate at least 3 benches apart.
The road is still closed.
The outdoor pistol range and clubhouse are still off limits.
Skeet will open for members only. Starting Tuesday March 31
All other activities remain closed.

---
PTRC Proposed Bylaws Revisions
---
Pine Tree Rifle Rifle Club Camp Scholarship Program 2020
---
As of March 1st and beyond to be reinstated you must:
1)Submit an updated application with a $40.00 reinstatement fee!
2)Submit one years dues!
3)Show proof of current NRA membership or re-enroll thru club.
---
Every WEDNESDAY is our regular work party day 9AM till! Have some extra time, Join Us!
---
All ranges are CLOSED "WEDNESDAY"
For the rest of the week ranges are open from "9AM till dusk!"
---
As part of our Continuing Education program here at PTRC we will be showing the following trainning DVD
at our March 11th 2020 General Membership mtg Armed Home Defense at 5:00PM

---
DUE TO THE CURRENT MEDICAL CONCERNS NYS HAS CANCELED ALL HUNTER ED PROGRAMS TILL FUTHER NOTICE!!
March 28th NRA Range Safety Officer course is being offered - limited space!
Applications availble at the club house. Email Steven for more information

---
NYS Hunter Education Program Event Locations
Hunter Education Program Information with links to course materials
---
The March 4th Pistol License class is FULL, NEXT CLASS A AVAILABLE IS APRIL 1ST

The Pistol License Classes are held the 1st Wednesday of every month. YOU MUST BE AT LEAST 21 years old.
We offer 1 on 1 instructors on the range. In the classroom several of us are NRA certified.
No instructor is paid, this saves you money. We have a 100% Volunteer team. The next class is APRIL 1st @ 6:00PM until 9:00PM.
To register you must send your check, (money order is okay) for $20.00 for non-club members and $15 for club members.
Check should be made out to PTRC or Pine Tree Rifle Club Inc. Our address is P.O. Box 45, Johnstown, NY 12095.
Or you can pay Monday night after 6PM we will be at the club. (Cash is accepted at that point only) NO WALK-INS on Class night.
You must include a telephone number with your check as well as a note telling us what class you would like to attend.
If that class is filled we will call you and move you to the next open class.
If you are scheduled and cannot make it you need to call us 48 hours in advance to refund or reschedule.
If you do not call, no refund or reschedule. All students are asked to show up on time, if you are more than 10 minutes late you will need to reschedule.

WE WILL NOT CALL YOU UNLESS THE CLASS IS CANCELLED OR FILLED BEFORE WE RECEIVED YOUR CHECK.

There is live fire, but this is the very basic class required to get your Pistol license!
For more information only on the pistol license, class call Paul @ (518) 649-7617.for any other class call Barb @ (518) 8838605
This class is accepted by Fulton, Montgomery, Schenectady, Hamilton, and other counties. Call your county Sheriff's Office in advance to confirm!
---
50 Yard Pistol Range
The Firing line is from the dutch doors of the building not in front of!

We may also use rifles chambered in 22 rimfire.
Again frames are provied, use then put back!


---
200 Yard Range - When entering RED FLAG is to be raised by the first one in and lowered by the last one out.
Target frames are provided. Be sure to remove them off to the side of the range when done!
REPORT any damage that may have occurred to frames.
---
To contact our Club President via Email
Visit Paul's PTRC Facebook page
---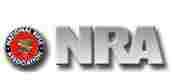 ---