---
NOTICE
Effective 09/24/2015 all applications for membership shall be placed on a waiting list untill April/May 2016.

2016 DUES NOW BEING ACCEPTED!
Upon renewal of PTRC Membership one must show proof of current NRA membership per PTRC ByLaws!
---
TOYS FOR TOTS
At this time last year we had 5-6 large boxes of toys for "Toys For Tots" this year we have 2 boxes.
We need all PTRC members to come through for our program. Please bring a toy to the meeting this Wednesday.
With your help we can make a Christmas for a needy child! Please help! Everything we receive stays local.

---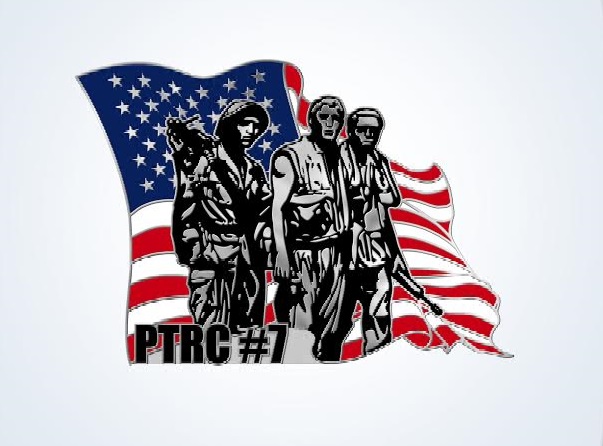 Okay folks wasn't going to start this early, but we have had great response for shirt sponsors already. We have 12(+4) , with more saying they will.
This year we are doing the ride in June for the FMCC Veterans Club. They are getting donations to bring the Vietnam Traveling Memorial Wall to Our area. The cost is over $10000. Any money collected over that will be kept in our area for needy local Veterans.
Last year we had 31 sponsors, With sponsor support we can do 34 on a shirt.
If you would like to be part of this project and would like to be a sponsor, the cost is $100 for your name on 200 shirts!
The shirts will have our logo (in the picture above.) We would like to get them more than half way to their goal!
Pins are here and will order the shirts when all sponsors are in place.
For more information contact Paul at (518)649-7617 or email Paul
For information on the wall http:// www.travelingwall.us/
---
To contact our Club President via Email
Visit our Facebook page
NOTICE/REQUEST To all PTRC members:
We are updating our membership database! The last electronic Newsletter sent out 91 emails came back as invalid!
Please submit your full name, Email, address, date of birth, home phone, cell phone, NRA MEMBERSHIP NUMBER
to Membership Secretary Steven at Email
Origins of the NRA