Admin
Mission Statement
Club History
OFFICERS/TRUSTEES/COMMITTEES
Newsletter Updated 04/16/2023
Calendar
Newest LIFE Member
Membership Requirememts
Membership Application
Annual Membership Dues .
Safety Rules and Regulations
Range Schedule
PTRC BY LAWS Updated 11/09/2022
24th ANNUAL AUGUST RAFFLE
PTRC STORE Updated 05/17/2022

NYSRPA
NRA
NRA Digital Publications
Activities
3D Archery Schedule 2023
Eastern New York Rifle League
Bullseye Pistol League Info
Bullseye Pistol League Scores
CENTERFIRE 2023
RIMFIRE 2023
Skeet
Trap
PTRC Fun Shoots
Events
PTRC's K9 Bike Ride #14 June 24th, 2023
Pics & Video of Ride 2016
Steak Bake
Lobster Special
Chicken BBQ
Veteran's Dinner
Schutzenfest
Programs
NRA Women On Target
NRA Refuse to be A Victim
NRA Firearm Safety
NRA Range Safety Officer
NRA Metallic Cartridge Reloading
NRA Basic Rifle
NRA Basic Shotgun
NRA Basic Pistol Instructor Led Training
NRA In Home Defense
NRA Personal Protection Outside the Home

PTRC LEVEL "4" DEFENSIVE SHOOTING
DEC Hunter ED
DEC Bow Hunter ED
Pistol License Class Updated 12/15/2022

Toys For Kids
PTRC SCHOLARSHIP FUND Updated 05/10/2022


























































---
SUNDAY JUNE 4th 1PM YOUTH 22LR STEEL PIN AND PAPER FUN MATCH - ALL WELCOME WITH AN ADULT
---
24th Annual Club August Raffle for 2023!! Maria will be at the club Monday 6-7pm and Wednesday 10:30-11:30am
and all club functions with tickets as did Paul Christman. If you wish to sell tickets stop in and see Maria.
---
BIG SHOT LITTLE SHOOT winners are!
---
Pine Tree Rifle Club WINTER TRAP LEAGUE
The Winter Trap League is now over for the season
Winners of winter trap League.
Nick Christman 1st place
Tina O'Dell 2nd place.
Ed Saul 3rd place.
Patrick Russo 4th place.

Effective 03/30/2023 Thursdays 4:30PM - TRAP IS OPEN!

Link to flyer for the
SUMMER TRAP LEAGUE - MAY 25 THRU SEPTEMBER 10th 2023
---
JUNE 3RD 2023 Big Shoot Little Shoot FISHING DERBY
---
The annual Lobster Dinner is July 19, tickets will be $20 each.
The Chicken BBQ is August 16, $10 each.
Both tickets will be available starting Monday night May 1st.
---
September 12th 2023 both 50 & 200 yard ranges wil be closed at noon for rest of day!
---
NOTICE:
Our class has been approved by Fulton County, Montgomery County,
Schenectady County, Herkimer County and Saratoga County to date!

Pine Tree Rifle club is pleased to announce that we will be rolling out our second CCW class that is New York State compatible.
Yes everyone, this is the new pistol license class, 16 hours as per New York State.

Our May class of the 19th, 20th and 24th 2023 is FULL
Our next class is July 21st, 22nd & 24th 2023
The class will start at 6:00 p.m. on Friday night until 10:00 p.m.
On Saturday we will start again at 8:00 a.m. and it'll run until 5:00.
On Monday we will once again start at 6:00 pm till
All students are asked to bring a bag lunch on Saturday and bring snacks for yourself. We will provide water and coffee Friday and Saturday.
Any questions email Paul. The total cost that a class will be $175.
You can either submit full payment of $175.00 or get your name on the list you may submit a $100.00 deposit that is non-refundable.
The size of the class will be a limited number of students, so it will be on a first come first serve basis.
We will not register anyone for the class unless at least the deposit of $100.00 is submitted.
Thank you in advance for your cooperation.
Mail check to:
Pine Tree Rifle Club
C/O Paul Catucci
P. O. BOX 45
JOHNSTOWN NY 12095
P. O. Box 45

Please be sure to submit your full name, email address and phone number to ensure proper communications if needed.

---
order forms on line and at the club - prepay only.
To contact our Club President via Email
Visit Paul's PTRC Facebook page
---
NYS Pistol Revolver License Recertification
If your permit was issued before January 15, 2013, the deadline to submit your recertification was January 31, 2018.
If your permit was issued on or after January 15, 2013, the deadline to recertify is five years after the date the permit was issued.
As a permit holder, it is your responsibility to recertify your permit whether you receive a notification letter or not.
---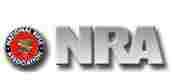 ---