---
---
50 Yard Pistol Range
The Firing line is from the dutch doors of the building not in front of!

We may also use rifles chambered in 22 rimfire.
Again frames are provied, use then put back!


---
200 Yard Range - When entering RED FLAG is to be raised by the first one in and lowered by the last one out.
Target frames are provided. Be sure to remove them off to the side of the range when done!
REPORT any damage that may have occurred to frames.
---
To contact our Club President via Email
Visit Paul's PTRC Facebook page
---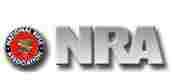 ---