---
http://www.frontiernet.net/~pinetreerifle/
---
"ATTENTION JUNIOR MEMBERS" Ever wanted to learn to shoot Trap or Skeet? For the months of July and August all PTRC Junior Members are invited to join us on the trap and skeet fields, and your first round of trap or skeet is on us, including a box of shells. So don't miss out, Skeet calendar, Tuesday, Thursday, Sat. and Sun. from 9:00am til finished. Trap calendar Sat. and Sun. 11:00 am til finished, Thursday 4:30 pm til finished.
---
Will be holding a new candidates meeting Saturday August 24th, 4pm!
---
20th Annual PTRC August Raffle has begun!


Your number is good for the month of August
If you win on an odd day you will receive $300.
If you win on an even day you have choice, $300 or a $450 gift card from Runnings in Gloversville.
The winning numbers are based on the evening New York State Lottery 3 digit number.
---
Every WEDNESDAY is our regular work party day 9AM till! Have some extra time, Join Us!
---
All ranges are CLOSED "WEDNESDAY"
For the rest of the week ranges are open from "9AM till dusk!"
---
As part of our Continuing Education program here at PTRC we will be showing the following trainning DVD
at our September 2019 General Membership mtg x at 5:00PM

---
Next Candidates mtg is Wednesday July 24th, 2019 6:30PM
---
AUGUST 21st 6:30PM CHICKEN BBQ $8.00
Tickets are presale only!
There is still time to get your chicken BBQ tickets, the last day we will sell them is Monday night. This is our famous pine tree Rifle Club chicken dinner. Dinner includes 1/2 of our famous barbecue chicken, potato, corn on the cob, baked beans, coleslaw, dinner roll oh, and of course dessert.
The price is just $8 per ticket.
---
---
---
It is that time again! We are getting ready for our 10th Anniversary K-9 Ride.
We have raised over $80,000 over the years with our ride for the local community.
This year we are going bigger and better than ever! New ride, new plans, new pin, fun, safety and of course the food!
We are already looking for shirt sponsors.
We already have 2, Patti's Greenhouse and Chad's 2nd Gear. Both have been with us for years and we appreciate the help!
If you would like to be a sponsor please contact us, as soon as we get the sponsors we order the shirts and start selling them.
This raises the most money of which 100% goes to the cause!
The cost of being a shirt sponsor is $100, this gets you your name on at least 200 shirts that will be worn again and again as well as a free shirt!!
Please contact Paul Catucci @ (518) 6497617 if you would like to be part of this community event!
---
50 Yard Pistol Range
The Firing line is from the dutch doors of the building not in front of!

We may also use rifles chambered in 22LR, 22L and 22S
Again frames are provied, use then put back!


---
200 Yard Range target frames are provided. Be sure to remove them off to the side of the range when done!
REPORT any damage that may have occurred to frames.
---
To contact our Club President via Email
Visit Paul's PTRC Facebook page
---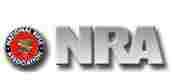 ---