Don's Antique Race Motors

Home
---
****** Click below on Button to see more ******
1933 Johnson Sea Horse 24 Model PR-65 Serial # 161201
This motor also has many after-market parts. The rotary valve is unmarked, but is not Johnson. The crankcase is mostly Hubbell. The cylinders are unmarked but have oversized exhaust ports, even for after-market PRís, with Vincent heads. The tilt bracket is a bronze Hubbell. The lower unit in the pic is a reworked Johnson. And will be replaced with the original PR unit when it is repaired. It has been run with gas by the previous user, but should run on alcohol.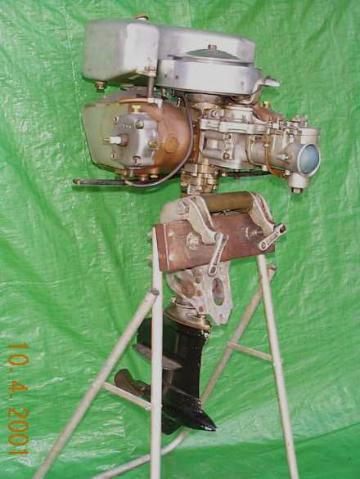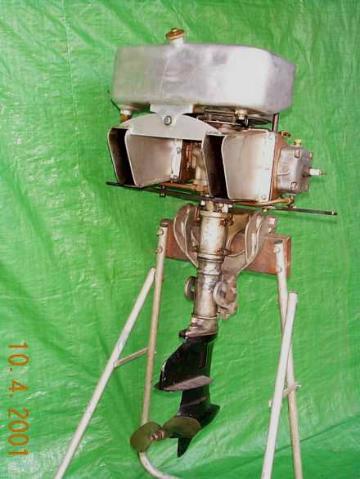 ****** Click above on Button to see more ******
---
Home
Any Questions or Comments?
Don Saulsbury
13,655 Visitors Since January 8, 2003
PLUS