Don's Antique Race Motors

Home
---
****** Click below on Button to see more ******
1933 Johnson Sea Horse 24 Model PR-65 Serial # 202398
Probably the only stock parts on this motor are the clamp bracket, rotary valve, gas tank, rope sheave, flywheel, and mag plate. The power head is made up from Vincent cylinders, Jones heads, Hubbell Reed Cage, and Hubbell Stacks (tuned exhaust - missing the filler blocks). The tilt bracket is a bronze Hubbell and the lower unit is a long tail-shaft Harden with 13/16 gears. This motor is ready to run as soon as I get the time and the inclination to try alcohol fuels.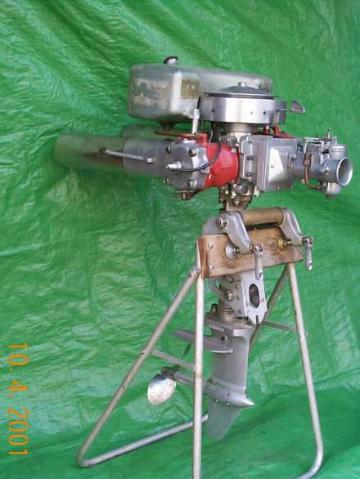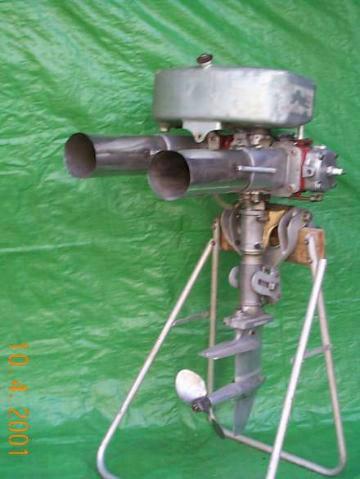 ****** Click above on Button to see more ******
---
Home
Any Questions or Comments?
Don Saulsbury
13,655 Visitors Since January 8, 2003
PLUS