Your goal is to pick your favorite Harris Burdick mystery picture and write a story that goes with it. Your must follow the guidelines for using appropriate content for sixth graders. We are focusing on using the 6 + 1 Traits of writing that we have used so far: ideas, organization, sentence fluency, conventions, and word choice. During the rough draft, we focus on ideas and organization. The ideas must make sense and the details must support the main story idea. The organization must follow a story plot (exposition, rising action, climax, falling action, resolution). During the revision process of the writer's workshop, we focus on sentence fluency. You must include the four kinds of sentences: declarative (statement), interrogative (question), imperative (command), and exclamatory (excited feelings). During the editing process you will focus on word choice (vocabulary, vivid verbs) and conventions (spelling, grammar, capitalization). You will be successful if you follow the rubric.

View the Mystery of Harris Burdick pictures
Winner of the contest will be posted soon!
| | | | | |
| --- | --- | --- | --- | --- |
| | | | | |
| "Captain Tory" | "Oscar and Alphonse" | "The Seven Chairs" | "Just Dessert" | "Another Time, Another Place" |
| | | | | |
| | | | | |
| "The 3rd Floor Bedroom" | "Archie Smith, Boy Wonder" | "The Harp" | "The House on Maple Street" | "Mr. Linden's Library" |
| | | | | |
| | | | | |
| "Missing in Venice | "Missing in Venice" | "Under the Rug" | "Uninvited Guests" | "A Strange Day in July" |
| | | | | |

| | | | | | |
| --- | --- | --- | --- | --- | --- |
| 6 + 1 Trait | 1 | 2 | 3 | 4 | 5 |
| Ideas are linked to picture, accurate, & supportive sensory details | | | | | |
| Organization: intriguing hook, follows the structure of a story plot | | | | | |
| Conventions: spelling, capital letters & ending punctuation | | | | | |
| Word Choice: at least 5 terms from the mystery vocabulary list | | | | | |
| Sentence Fluency: varies the 4 types of sentences | | | | | |
| Presentation: follows typing guide format | | | | | |
Printable Version (click here) (MSWord Document)
6 + 1 Traits Scoring Guide (Adobe Reader)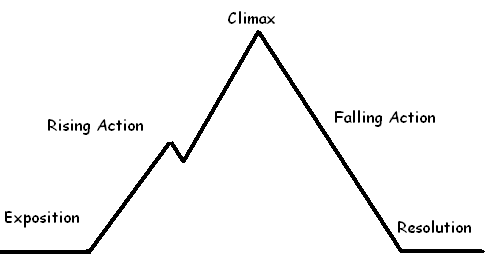 Plot Vocabulary Notes (MsWord Document)