If You Belonged to Me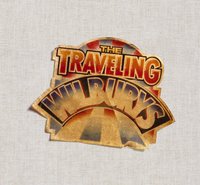 (I'd) be happy as I could be if you belonged to me.
- Bob Dylan
These words are being spoken by Wilburys fans everywhere who are having a hard time finding the just-released
Traveling Wilburys Collection
(Deluxe Edition).
Since the set was first offered on Amazon.com, it rocketed to the number one position on its pre-order and sales list, followed by a number one ranking on Apple's iTunes.
It seems that Rhino underestimated demand (at least for the Deluxe Edition) and has had to short pre-orders to distributors. If you're one of the lucky 50,000 to have already received the set, congratulations for breaking my heart. I'm still looking for mine.
Sally Bacchetta - Freelance Writer
Music
Traveling Wilburys
Freelance Writer