ELO Finishes Second In New Rolling Stone Poll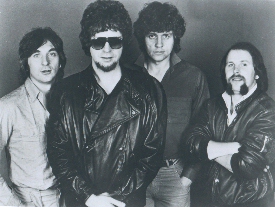 ELO finished second to Rush in
Rolling Stone's
official list of the Rock's Undisputed Guilty Pleasure Bands. According to the
article
posted on rollingstone.com website, "Like the rest of the acts on our list (which you helped put together), we love them (Rush) to death, and can never forgive ourselves".
I guess it's better not to have won?
The article is just one reason why this music fan doesn't read the magazine anymore. It's bad enough that they had to copy
Q
magazine by publishing a guilty pleasures list. Their derision cloaked in reluctant praise falls short of being funny. What's laughable is that
Rolling Stone
thinks it's still relevant.
Sally Bacchetta - Freelance Writer
Music
Traveling Wilburys
Freelance Writer