Welcome!

We live at the edge of mankind's known universe, near Knife River Minnesota. Due to our location and what seems to be constant winds, we have named our little patch of land "Windy Ridge".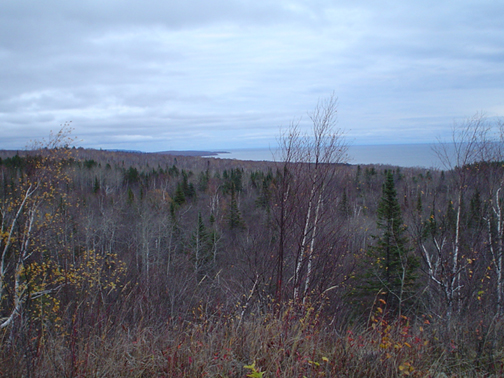 The Northeast view from Blueberry Ridge overlooking Lake Superior and Two Harbors in the distance.
Photo taken by Andrew Nast in October 2003.