This was my dad's tractor, and he bought it about the time I was born, in 1949. He didn't buy the hydraulic package available for the tractor, but I was able to retrofit an original hydraulic pump, for live hydraulics, running off the engine's timing gears.
In the photo's background, you can see the piles of wood chips that were dropped off by local tree trimmers---very good for my ski trails. The forks and basket were made to handle the chips, and I've got a solid bucket up front now, for snow and dirt, and/or rocks.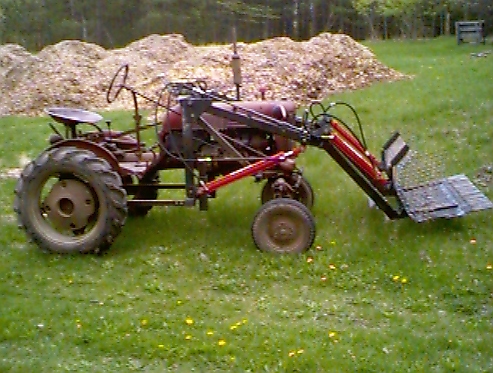 From another angle
---
The loader worked so well, I figured I'd add a backhoe out back. Here's a picture of that.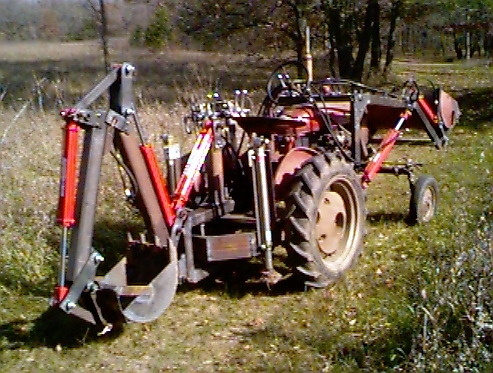 It digs really well
Warren Slocum
2220 122nd St. New Richmond, Wisconsin 54017
Phone: (715)248-3150, Email: dooda@frontiernet.net