Here's a picture of a colorful and bright mirror, done up in Art Deco style. The frame is oak, with rounded corners, like I use on many of my designs.
Also like many of my designs, I've used a circle in the most prominent location---front and center, with everything else orienting off this focal point.
&nbsp This piece can be hung either sideways, as pictured, or up-and-down. Another similar design, drawn at about the same time, is three inches shorter, and has to go sideways only.
&nbsp If you click on Deco Mirror with "V" Ziggurats ,you'll see this 21" by 32" mirror.
&nbsp Many of my other mirrors share this 21" by 32", rounded corner frame size. For most of them, it's an easy matter to change the dimensions, without necessarily re-drawing the glass pattern from scratch. The short-radius corner details on these rounded corner frames tend to make the mirror look slightly different than it would in another frame style. With the "mission" style frames having overlapping corner details, for example, the same size glass panel makes for a larger-looking finished piece than that which would be in either a rounded-corner frame, or one with full, sharp corners.
---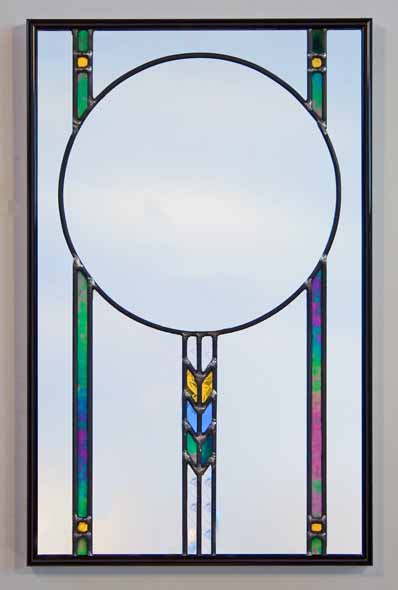 Here's an Art Deco style mirror in a metal frame
13" by 20"
This piece takes on a very different look, when framed in a Mission style oak wood frame.
---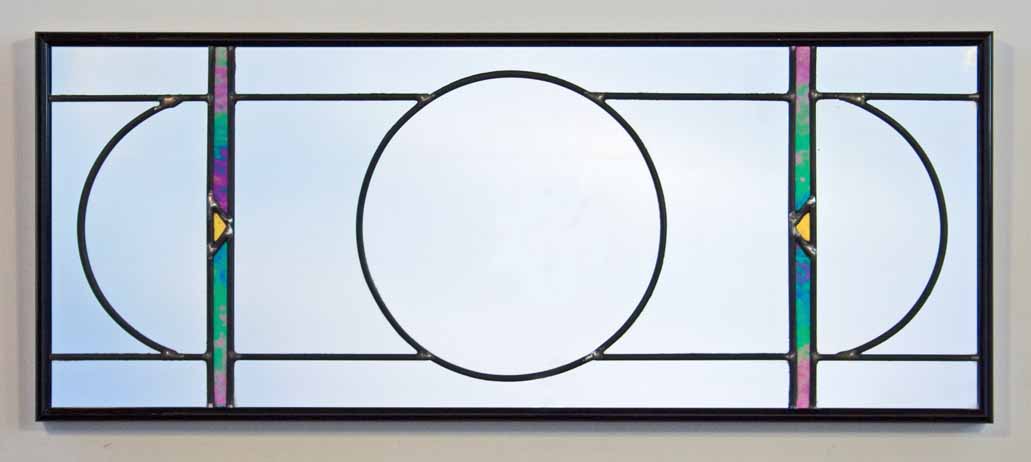 Horizontal Deco Mirror w/circle, about 11" by 24"
&nbsp Although I've pictured this long/narrow piece with an horizontal orientation, it could be hung vertically, with good results. For a look at a wood-framed version of this same design, with white iridized glass strips (instead of the dark iridized glass shown here) click on Horizontal Deco Mirror with Mission style frame
---
Below are some 13" square metal frames with simple variations on the circle-in-a-square theme. These designs could be expanded with good results, since their simplicity and elegance of design could work as well in larger spaces as they do on this small scale.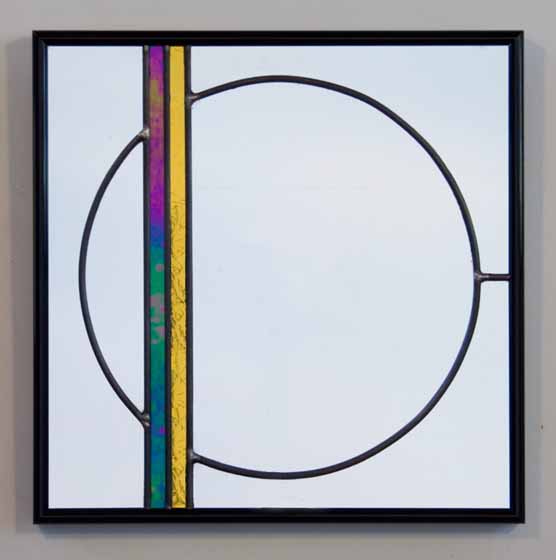 Stripes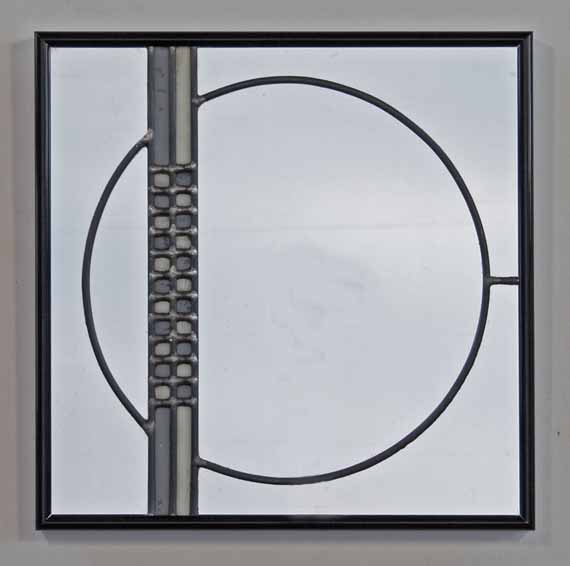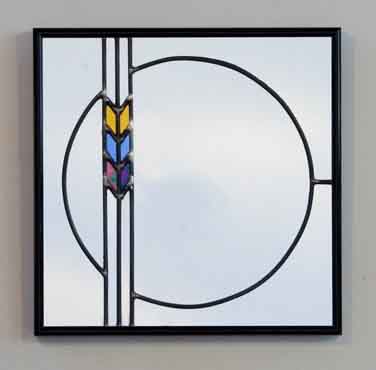 Checks, and chevrons












  
  
    
     











      There's another web page of rectangles that can be looked at, by clicking on the link below to "More Rectangles".





     





      


   





   





    







  

 










      



   



  







      

 


      

Warren Slocum


      

2220 
      122nd St. New Richmond, Wisconsin 54017


      

Phone: (715)248-3150,  Email: 
dooda@frontiernet.net