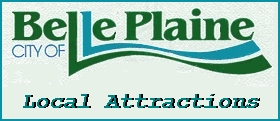 ---
Experience the Minnesota River:

Recreational boating and canoeing through some of Minnesota's most scenic countryside are enjoyed from early spring through fall each year. The Belle Plaine Sportsmen's Club provides a boat launching area on the Minnesota River. A weekend fishing contest is held by the Club each summer.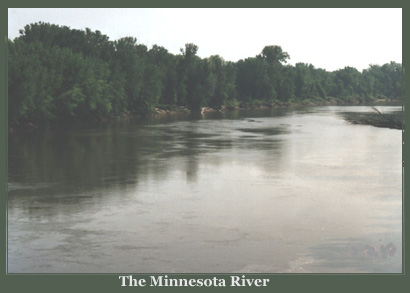 Historical Sites:

The Hooper-Bowler-Hillstrom house in Belle Plaine is listed on the National Register of Historic Places. The home was built by Sandford Hooper, a Belle Plaine business man, in 1871. The house was purchased in 1886 by Samuel Bowler, founder of the Belle Plaine State Bank and owner of a lumber yard. To better accommodate his large family, Mr. Bowler had a new room for his use, a new kitchen and buttery added to the home. Along with the residential addition, a copper lined bath tub was installed. In addition, a two-story outhouse, which is still on the site, was for the convenience of family members with bedrooms upstairs. In 1900, Alfred Hillstrom and his family moved into the house, after the Bowlers moved to Denver, Colorado. The Hillstroms made only a few modifications to the home, but did make several changes to the out buildings.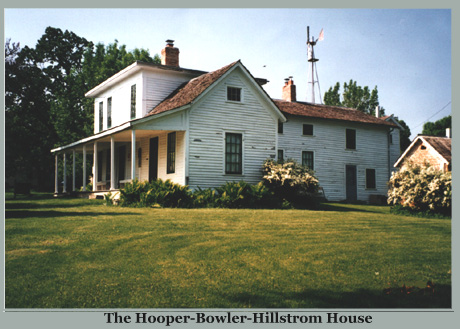 The house has been restored and furnished in three periods: 1980's, Late Victorian and early 1900's to depict what a home in Belle Plaine may have looked like in those times. A wood shed used to store coal and wood to fuel the stoves in the house, a brick smoke house and unusual stone steps at the front of the house still remain.
The Hooper-Bowler-Hillstrom house is now maintained by the Belle Plaine Historical Society. Approximately 200 tours of the home are given each year between Memorial Day and Labor Day. An "ethnic Christmas" is celebrated at the home the first Sunday in December with various foods and decorations. This free event is generally attended by 100-150 people.
Located at 410 N Cedar Street. For more information call 612-873-6408 or write to Belle Plaine Historical Society, P.O. Box 73 Belle Plaine, MN 56011.
The Scott County Historical Society maintains the restored 19th century Episcopal Church of the Transfiguration where a harvest service is held each fall. The facility is available for weddings or other special events by arrangement with the Historical Society.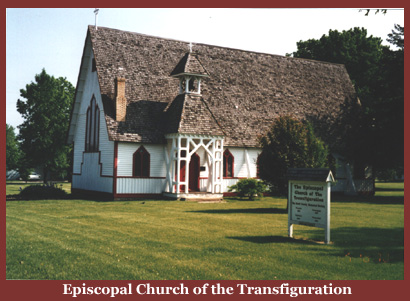 Apple America:

Experience the autumn harvest at its finest by visiting Emma Krumbee's Apple Market and our many surrounding apple orchards. Apple growers feature helicopter and hay rides, bakeries with homemade pies, a children's barnyard, and gift shops with antiques and collectibles. Pick-your-own apples during the harvest add to the enjoyment of a family outing at our local orchards.
Belle Plaine also offers a variety of excellent family dining establishments and has become a popular stop for travelers and local patrons throughout the year.
Emma Krumbee's, 501 E South Street Belle Plaine. Ph 612-873-4334 or 873-3006.
---
Created by Christopher L. Pouliot for Belle Plaine, Minnesota.
Last Updated 08/12/98