<![if !supportEmptyParas]> <![endif]>
<![if !vml]>

<![endif]>
AACA Senior Winner
1941 Chevy 1/2 Ton
<![if !supportEmptyParas]> <![endif]>
<![if !vml]>

<![endif]>
AACA Senior Winner
1965 Mustang Coupe
<![if !supportEmptyParas]> <![endif]>
<![if !vml]>

<![endif]>
1964 El Camino
<![if !supportEmptyParas]> <![endif]>
<![if !vml]>

<![endif]>
1985 Fiero SE
Now with LS3 engine
<![if !supportEmptyParas]> <![endif]>
<![if !vml]>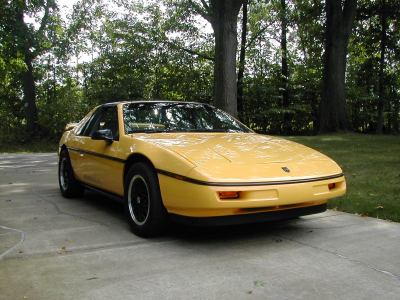 <![endif]>
AACA Grand National Winner
1988 T-Top Formula
<![if !supportEmptyParas]> <![endif]>
<![if !vml]>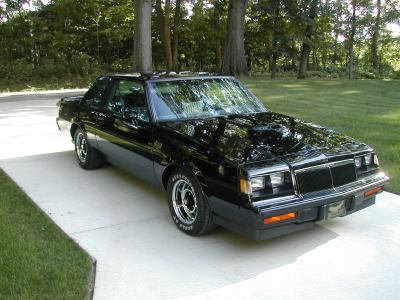 <![endif]>
1986 Grand National
<![if !supportEmptyParas]> <![endif]>
Other Links
<![if !vml]>

<![endif]> QSY To My Shack
<![if !vml]>

<![endif]> Capital City Fieros
<![if !vml]>

<![endif]> AACA
<![if !vml]>

<![endif]> The Fiero Store
<![if !vml]>

<![endif]> Pennock's Fiero Forum
<![if !vml]>

<![endif]> V8 Archie's Shop
<![if !supportEmptyParas]> <![endif]>
<![if !supportEmptyParas]> <![endif]>
<![if !supportEmptyParas]> <![endif]>
<![if !supportEmptyParas]> <![endif]>
<![if !vml]>
<![endif]>
My wife refers to me as a hobbyholic
I have always enjoyed cars. As a teenager in the late 1950's until the day they take my license away I will always be fascinated with cars, or anything that has wheels on it.
<![if !supportEmptyParas]> <![endif]>
I was lucky to be able to get into drag racing in the early 1960's. I raced a 1955 Ford with a 292 cubic inch motor and a four barrel carb. I enjoyed this hobby until 1969 when I was sent overseas for the Navy.
Life after drag racing
After returning from Guam Is. I decided to try and do a restoration on a vehicle. Drag racing got to where the little guy did not stand a chance. I found a 41 Chevy and started a restoration. This truck was a Senior winner with the Antique Automobile Club of America (AACA).
One is good, two is better
In 1988 I came across a 1965 Mustang. One thing led to another, a lot of time and a few dollars and I had another AACA Senior winner. In 1992 I sold the Mustang due to a tranfer with to California.
Back to my teenage days
I had to fill the garage up with something. I found a somewhat rust-free 64 El Camino. All was needed was a little repair on the body, a built 350 cubic inch engine, and a 200-4R trans. It screams!
Last but not least
In 2000 I decided to sell the 41 pickup after owning it for 25 years. Here comes the Fiero. This is a fun car to drive, but a bear to work on. I have put together some repair/mod tips for the Fiero.
<![if !vml]>

<![endif]> Upgrade gauges to a GT package
<![if !vml]>

<![endif]> LED parking and tail lights
<![if !vml]>

<![endif]> Battery tray replacement
<![if !vml]>

<![endif]> Sail Panel Replacement
<![if !vml]>

<![endif]> Oil Cooler Installation
<![if !vml]>

<![endif]> Carpet Replacement
<![if !vml]>

<![endif]> 6 Speed Installation
<![if !vml]>

<![endif]> Starter for the 4.9
<![if !vml]>

<![endif]> Painting my Fiero
<![if !vml]>

<![endif]> Installing a 4.9
<![if !vml]>

<![endif]> Odds and Ends
<![if !supportEmptyParas]> <![endif]>
Once again if one is good then two must be better. I came across an 88 Yellow Formula that was in show room condition. So now I am up to two Fieros and have promised my wife that this will keep me busy for a long time.
The time has come to sell the El Camino, I had completed just about ever thing I wanted to do. In late 2005 I put a for sale sign in the window. It did not take long before she found a new home. I really did not need another car, but then I started looking. I thought maybe a Honda S2000, but I already had a daily driver. Then I started looking at Buick Grand Nationals, but hard to find one not modified to race or rusted out. Then after about three months of driving all over the midwest I found what I was looking for, The fastest production car built in 1986.
After 7 years of running the 4.9 in the 85 Fiero I started to notice that the oil pressure light was starting to flicker when the engine was up at operating temperature and idling. I checked the pressure with a calibrated gauge and it revealed that the the engine was operating with about 5 PSI of oil pressure. The 4.9 engines have a normal oil pressure of 10 to 12 PSI. I replaced the oil pump, but that did not help. Now I started thinking about replacing the engine and decided to go with the 435 HP, LS3 engine. I already had the F40 6 speed transmission installed, so that part was done. It did not take long after talking with Archie that I brotght the car over at his shop. The installation took about 3 weeks. If you ever get the chance to take a ride in a LS3 powered Fiero, do not pass it up, or if you see me, do not hesitate to ask.
<![if !supportEmptyParas]> <![endif]>
<![if !supportEmptyParas]> <![endif]>
<![if !vml]>

<![endif]>
<![if !supportEmptyParas]> <![endif]>
E-Mail