30+ years of Hospitality
Open for our summer/fall season

with procedures to address your Covid-19 Concerns

2018
RECOGNITION OF EXCELLENCE
HotelsCombined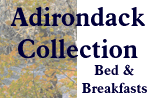 The Willkommen Hof B & B is a family owned and operated bed & breakfast inn located in Wilmington with all the comforts of home including featherbeds and wireless Internet access. It is a turn-of-the-century property that is clean and cozy providing a very homey atmosphere for our guests. Our deluxe rooms have AC, either king or queen beds with jacuzzi bath or fireplace. The inn is pet friendly so guests are welcome to bring their well-behaved pets.
The inn is located in the heart of the Adirondack Mountains of upstate New York providing easy access to all types of outdoor activities including mountain biking, rock climbing, hiking, fishing, and many winter activities. It is located within 2 hours drive of Montreal just in case visitors would like a little taste of French Canadian culture. Our inn has all the comforts of home plus a few extras such as an outdoor spa and indoor sauna. It is a "bike friendly" establishment with lockable storage for your bikes. The town beach is a few minutes away providing access to swimming, picnicking, canoeing, and good trout fishing, all on the banks of the famous West Branch of the Ausable River. Lake Placid , home of the 1932 and 1980 Winter Olympics, is just 20 minutes.
Breakfast is served daily from 7:30 - 9:00 AM in our dining room. Our beer and wine list features traditional German beers along with a selection of fine wines, and a selection of micro brews, imports, and domestic beers.