US Army Nike AA Missile Base
Bristol, Rhode Island
Bristol, RI Nike Site Years Later
by Glenn Meigel, LTC, USA, Ret.

The Warhead Building. Dog Kennels would have been
somewhere behind the far berm.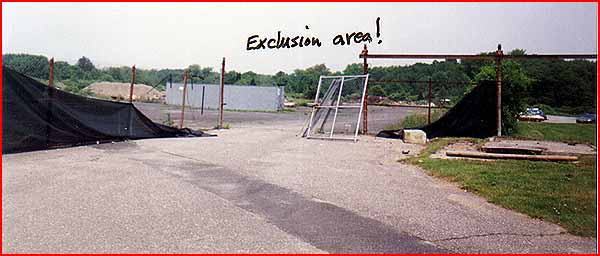 Exclusion Area entrance with Guard Shack flooring slab on lower right. Can you picture
some TPI Team Chief salivating while he records current fence line deficiencies?