US Army Nike AA Missile Base
Bristol, Rhode Island
Bristol, RI Nike Site Years Later
by Glenn Meigel, LTC, USA, Ret.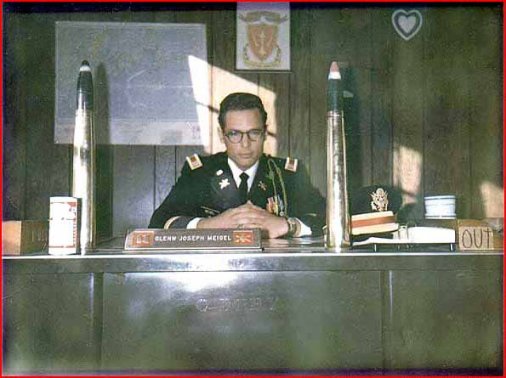 Author CPT Glenn Meigel in Dress Blues at his desk in Orderly Room, Thanksgiving Day 1972.
40 mm Duster shells from Vietnam assignment are in foreground.
I was Battery Commander of the Bristol Nike Site from July 1972 to August 1973. Several years ago circa 1995, I visited the town and old site. "Frenchy the Barber," who used to come to site and cut hair in both areas, was still in business downtown, his shop decorated with Nike memorabilia, but said he was soon due to retire. The photos below show how things look now, and acronyms are listed at the end alphabetically.
LCA.
Roger Williams College (now a much larger University) grew north to the LCA parking lot and then took over (I assume bought) the property therein with buildings, some of which were renovated and expanded and are now used for dorm space, School of Engineering academics, equipment storage, supplies, etc. The University also added sports courts with overhead lighting.

Barracks Building now commemoratively named "Nike Hall."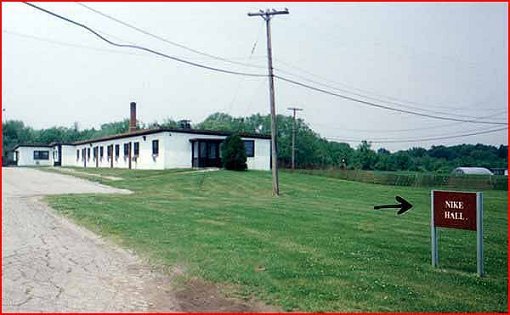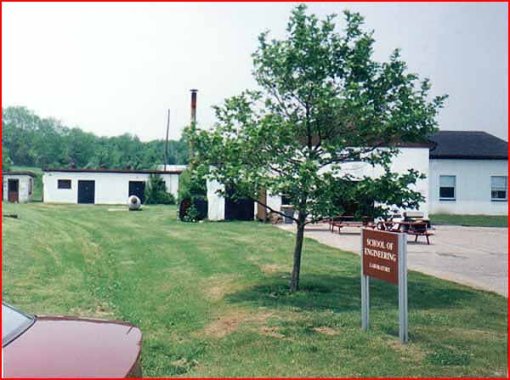 Assembly Building is now School of Engineering


The Warhead Building can be seen to the right rear of the Assembly Building