The latest from our Bristol Nike folks
including recent and some older photos
John Doughtie Jr.
Webmaster's note:
The pictures and biography are from his son Jon.
My Dad had a bout with pneumonia in November 1999 that progressed to Acute Respiratory Distress Syndrome. He fought to recover, but spent the last 4½ months of his life in the hospital, finally dying in late March 2000.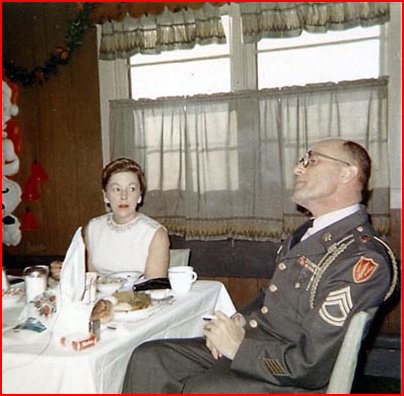 Doris and John enjoying Christmas Dinner at Bristol 1969
John was stationed at Battery C from 1966 through 1973. His last job was, I believe, Chief Fire Control Mechanic. He also served as 1st Sergeant at some point. He retired in early 1974 as an E7, and we moved back to Virginia, where most of our family lives.
He fought as infantry in the European Theatre in WW2. He left the Army, but came back to it after seven years as a civilian. He served a total of 28 years in uniform. Although he worked and traveled for Sierra Research and Raytheon after the Army, he was happiest when he was in uniform. I will always remember that, even in his elderly years, the way he carried himself and the set of his shoulders always reminded me of a soldier.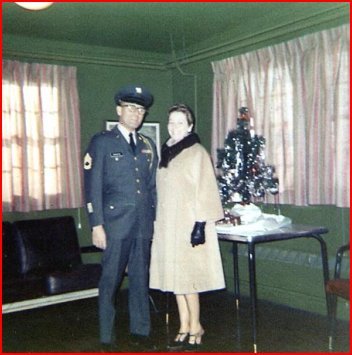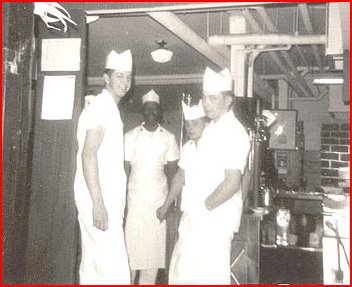 . Doris and John in Dayroom Names needed for the 1968 Mess crew