The latest from our Bristol Nike folks
including recent and some older photos
In loving memory of our dad Thomas Schultz
September 21, 1924 - August 26, 1983
*** *** *** *** *** *** *** *** *** *** *** ***
Pictures and biography submitted by Rosemary and Angela, his daughters.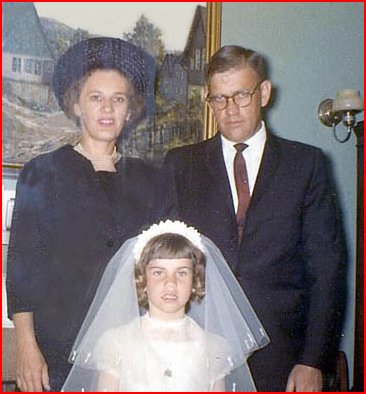 Erika, Angela and Tom Schultz
(ca.1964 Angela's Confirmation)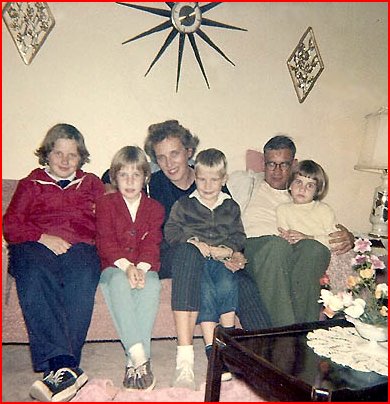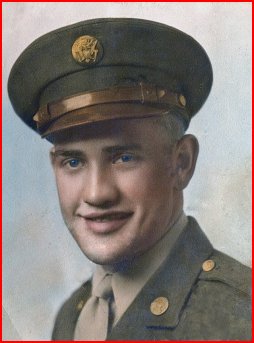 . L > R ... Rosemary, Barbara, Erika, ca.1943
. Kurt, Tom and Angela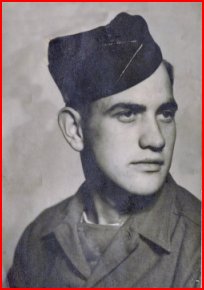 ca1943
Dad attended St Mary's High School at Bismarck ND 1938 to 1941 and then later on to the University of Alabama for one semester of Engineering before getting drafted into the Army in May 1943. His early years in the Army took him thru many different Battles and Campaigns; Rome, Arno, Southern France, Rhineland, and Central Europe. He had been given several medals to include the Combat Infantryman Expert M1 Rifle, American Theater Service Medal, European African Middle Eastern Service Medal, French Fourragere HQ French Government WD GO 6, Good Conduct Medal and the Victory Medal.
May 1946 – he was appointed Technical Sergeant (P) of Troop "A" 42nd CON SQ. at Grafenwohr, Germany.
November 1947 - he successfully completed Operational Intelligence Course of the European Command Intelligence School, Oberammergau, Germany.
In May 1949 - he re-enlisted for 3 years Active Service at Augsburg, Mil Post, Bavaria, Germany. Then in 1950 was discharged as Master Sergeant at convenience of government and re-enlisted September 1950 for an unspecified period of time at Ft. Hood, TX. In June 1951 he was discharged to accept appointment as WOJG, Pa5 5 30 134 Hq Fourth Army.
August 20, 1949 - Married our mother Erika M (Boehme) Schultz.
1951-52 - Personnel Officer of an Armored Recon Battalion
1952-53 - Regimental Supply Officer - responsible for procuring, storing, and issuing all classes of supplies for an Infantry regiment in combat.
July 1953 - First Bronze Oak-Leaf Cluster. By direction of the President, under the provisions of Executive Order 9419 dated 4 February 1944, the Bronze Star Medal (First Oak-Leaf Cluster) for meritorious service in connection with military operations against an enemy of the United States during the period indicated is awarded to the following named officer: Warrant Officer, Junior Grade Thomas P Schultz, United Stated Army Service Company, 38th Infantry Regiment, 2d Infantry Division, in Korea, from 10 June 1952 to 16 July 1953.
1954-55 - Planned, organized, directed, and coordinated all troop movements originating at Ft. Riley, KS. Also acted as Special Project Officer for the Transportation Office at Ft. Riley, KS (10th Division Arty).
1955-1956 - (52 wk course) Surface-to-Air Missile Guidance Systems School, Ft Bliss, TX – specializing in electronics, radar, analog computers.
June 1956 - CWO, W-2 Thomas P. Schultz Primary Military Occupational Specialty changed from MOS 2123 Unit Administrator to MOS 184 Guided Missile Integrated Fire Control Assistant. (739th AAA Msl Bn, Ft. Banks, MA).
1956-1963 - As an integrated Fire Control Systems Officer of Nike Ajax and Hercules Missile Unit, he was responsible for operation and maintenance of the Fire Control systems, including supply of spare parts, training of operators, preventative maintenance, corrective maintenance, evaluations, and development of operational procedures.
1960 - Surface-to-Air Missile Guidance Systems School, Ft Bliss, TX specializing in Improved Nike systems; 13 week Nike Hercules school.
April 17, 1962 - Successfully Completed Battery Control Officer Qualification Examination at Rehoboth, MA.
April 30, 1962 - Received a letter of appreciation from William G Shaw III, Lt Col, Artillery Commanding through Phillip C Osborn to CWO Thomas P. Schultz (the letter is on next page)
1963 - Assigned to Btry C 4th Msl Bn (NH) 56th Arty, Bristol, RI
September 24, 1963 - Award of Army Commendation Medal to CWO W-3 Thomas P. Schultz Artillery, USA for meritorious service while assigned to Batteries A and C, 4th Msl Bn, 56th Arty.
October 1, 1963 - Discharged from Army as CWO W3.
1963 - Employed by General Electric Co, Computer Department Field Engineering Operation as a site representative, Engineer-in-charge of a group of sites and service manager. Responsibilities included all phases of preventative and corrective maintenance, field changes, training and control of personnel, budgets, expenses, and customer relations.
1965 - "Key Man" Award- Thomas Schultz, a Product Service Engineer for the GE Computer Department, Phoenix, AZ, presented "Key Man" tie clasp by Charlie Sprague, Manager, Information Systems. The award was voted by his customers for Mr. Schultz in recognition of his outstanding service.
Much too young, and much too important to leave us, but God has his own plans, I guess. Our dad was our personal hero, as well as someone that was loved and respected by many. From our vantage point, there was nothing that our dad could not do. But, I guess a lot of daughters think that of their dad! Mom passed away in January 2008 and now we are left with many memories of both of them and the good times we had.
Angie and Rosemary