Behind the Scenes Photos
Page 4 of 10

It looks like Christina's choice is a diet coke!
---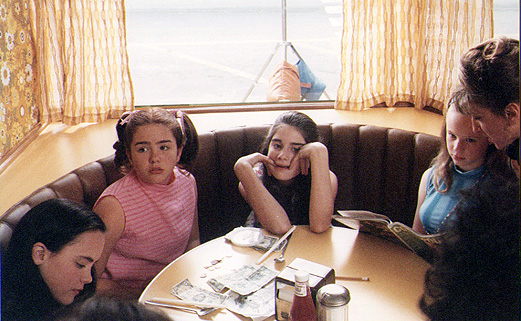 Unfortunately the building the Diner was filmed in no longer exist.
---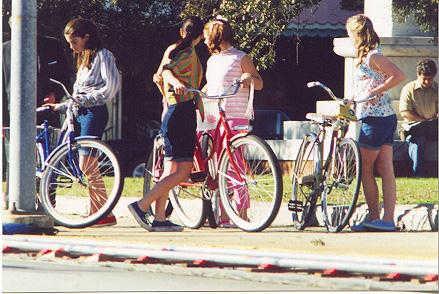 The girls with their bikes near the Courthouse.
---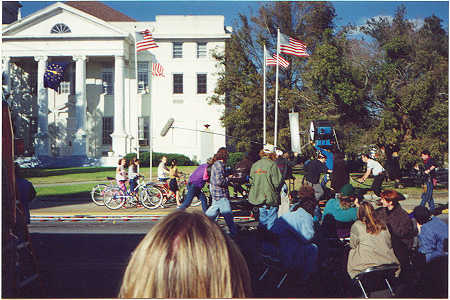 The girls walking their bikes. Notice the boom mike just over their heads.
---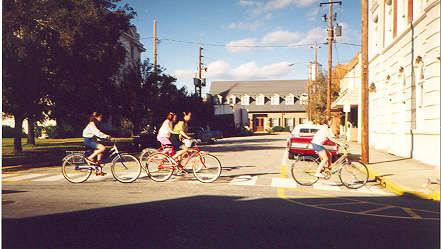 The girls crossing the street on their bikes.
---
Page 1 |
2 |
3 |
4 |
5 |
6 |
7 |
8 |
9 |
10