Behind the Scenes Photos
Page 2 of 10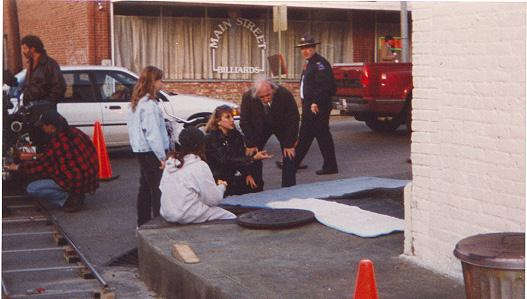 Leslie Glatter the director discussing the scene with Thora, Gaby and Walter Sparrow.
---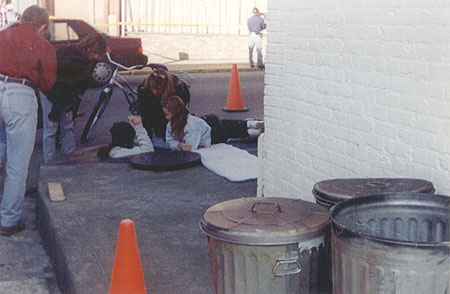 Gaby testing out the sewer as Thora looks on.
---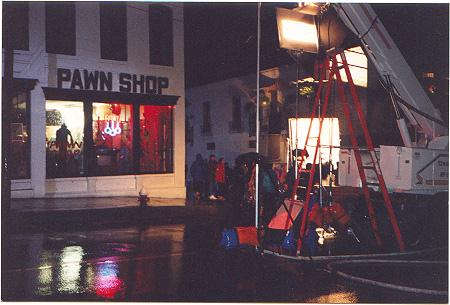 Gaby is in the red jacket. The huge crane to the right was used to make it rain.
---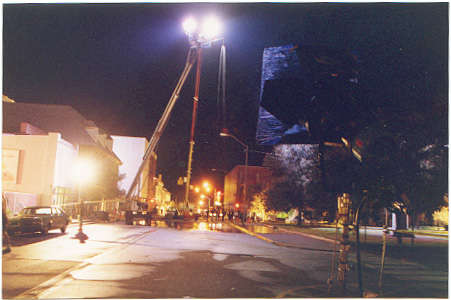 Another view of the crane. A huge shower like head was attached to the top and connected to a fire hydrant. It was simply turned on and off to simulate rain.
---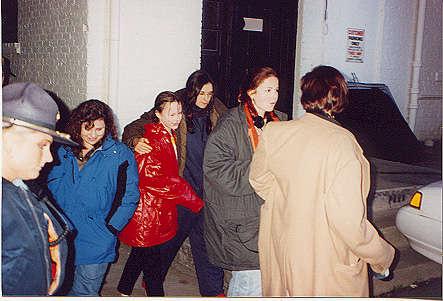 A wet Thora in red coat with Demi Moore shortly after filming the sewer scene.
---
Page 1 |
2 |
3 |
4 |
5 |
6 |
7 |
8 |
9 |
10