September in Maine
September 13, 2005


We headed south from Belfast, where we stayed last night after two days of exploring Acadia National Park.
Our first stop was a lovely garden spot, Merryspring Nature Park, mentioned in

Off the Beaten Track

. It was very lovely, peaceful, well cared for.
In the Children's Garden there were beanstalks. This one did not have a nametag.

We

couldn't get over the size of this flower. It may be Datura. That's D's hand!

This hummingbird spent quite a bit of time on the salvia.

Then we were off to find two Lobster Pounds that we had read about.
Alas, both were closed for the season.
No lobster for me!
~
We went, instead, to Reid State Park, and we enjoyed a delightful picnic on the hill beside the ocean.
D looks the happiest ever. Do you suppose it is because there will be no bill at the end of the meal?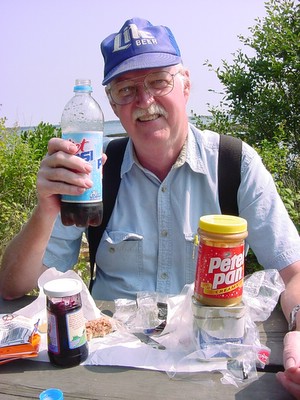 The views are marvelous. Apparently this park can be quite crowded in the summer, but on a Tuesday in September, there were very few people. Only a few hardy souls were willing to tackle the 58 degree water.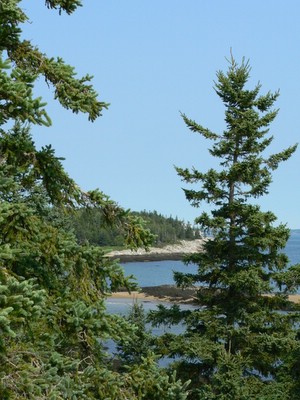 D surprised a chipmunk, who stayed for quite a while posing.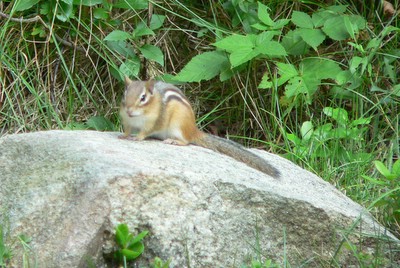 e-mail us here.
Here's a link to all the rest of the grandkids' pages.
Published 8/25/05
Photos by Leslie or David
Send comments, please. We love to hear from folks.