Ford Super Duty Keypad Battery Replacement
2004 F250 4x4 XLT Sport Crew Cab
Click Here for a PDF version of this article
Click Here for a PDF version of the instructions for this keypad
I entered the unlock code on my keypad the other day and it unlocked -- locked -- and unlocked again. This is the indicator that the battery needs replaced.
Here's a few pics of the battery replacement procedure. I've seen quite a few questions on different forums about how to do this, but haven't seen any pictures yet, so here you go.
This keypad is a Genuine Ford Accessory that the dealer put on my truck before I bought it. Its basically another keyless entry keyfob, except instead of pressing the unlock button, you enter the code... and instead of having it on your keyring, you attach it to your door.
Here's the keypad.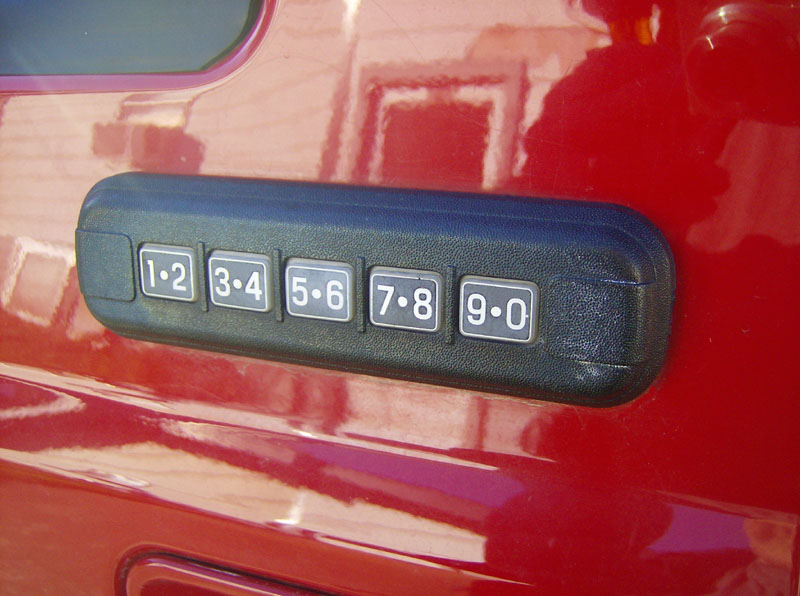 The keypad has a notch on the right side which is where you're supposed to pry it apart to get to the battery.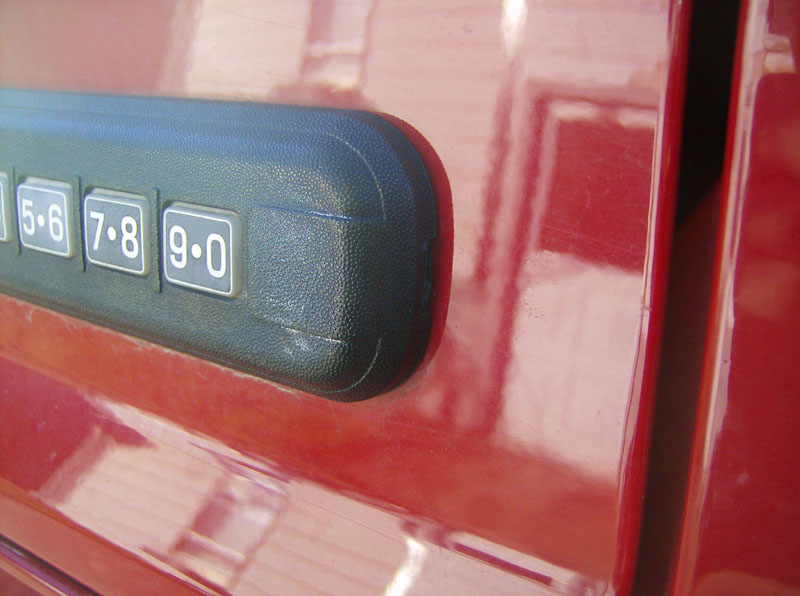 Use the biggest flat screwdriver that you have (that fits in this notch) and pry it apart. This unit snaps together pretty tight so it does take some work to get it apart without breaking it, and without scratching your paint.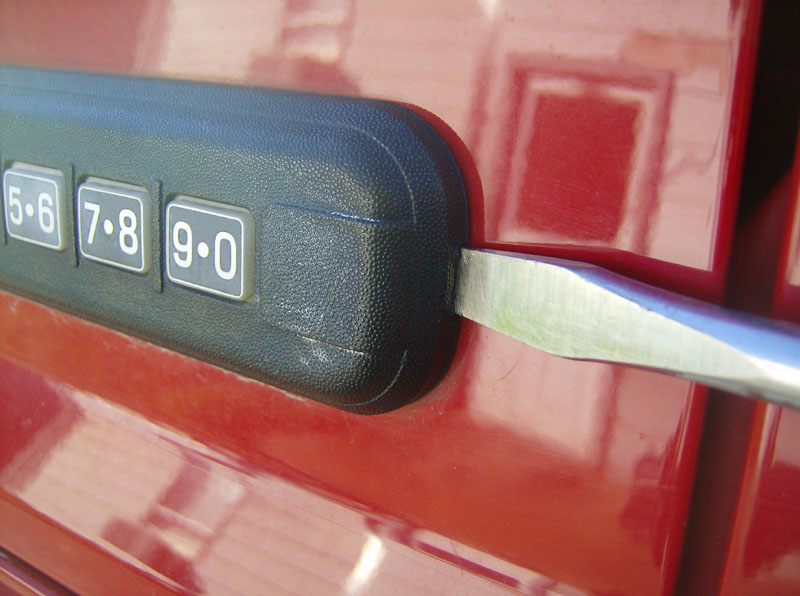 Here's how it separates.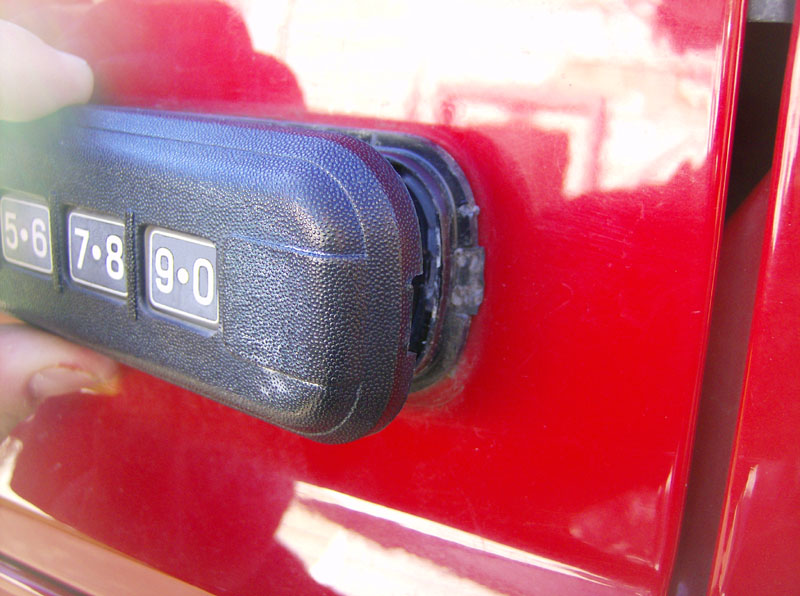 Now you can see the battery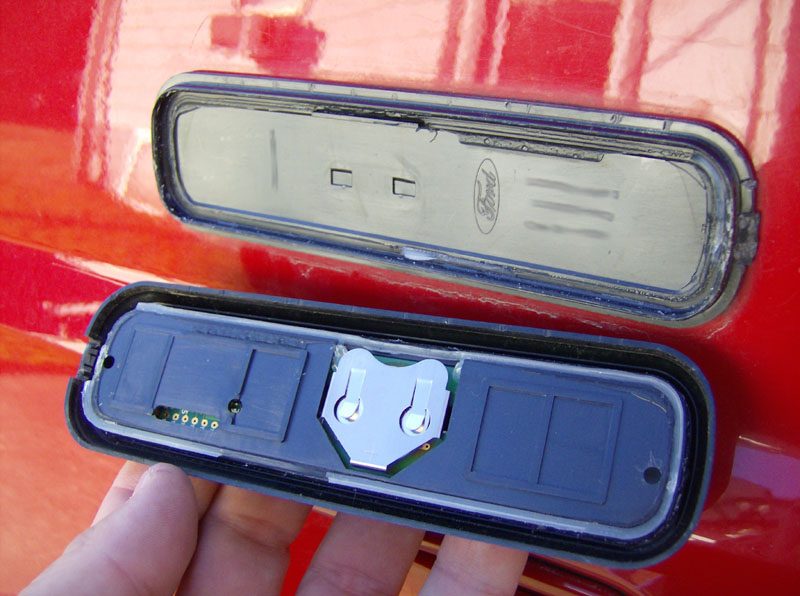 Next I removed the "membrane" part from the plastic housing to access the battery easier.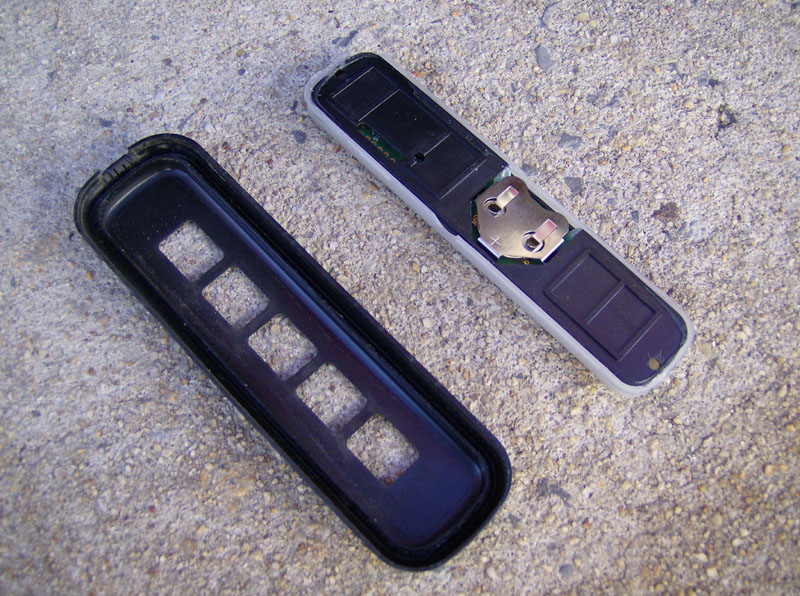 I think these keypads are supposed to use a 3V battery # 2335. I didn't have one handy but I did have a 3V #2032 which was the same physical size so I used it. It works fine. Time will tell how long it lasts.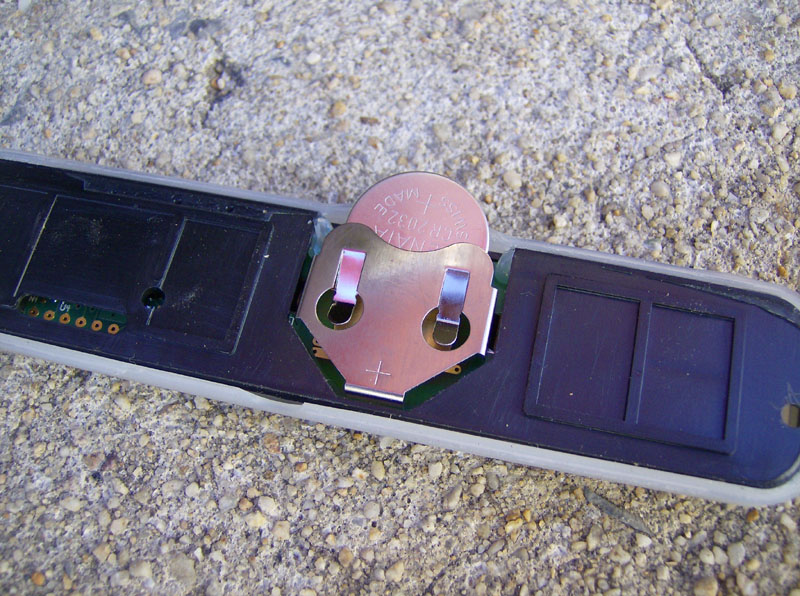 After installing the new battery, just insert the "membrane" back into the plastic housing, and snap it all back together.
Questions or Comments? Email jmray@frontiernet.net