My Kawasaki Kz-400 project bike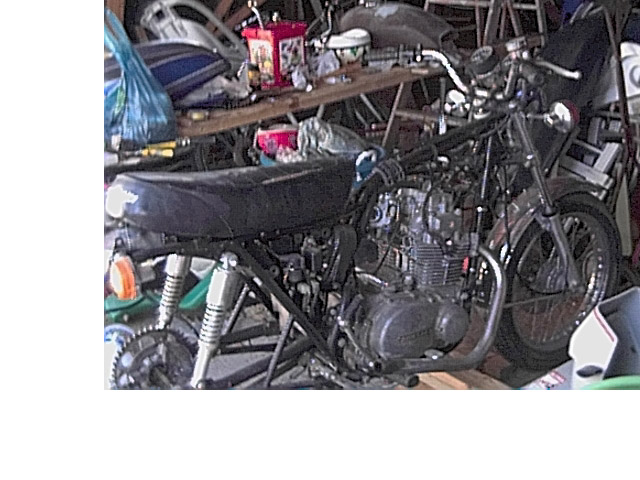 I suppose I've always wanted a motorcycle, much like I've always wanted to be an astronaut, or fly a plane. Fonzi, Easy Rider, Hells Angels, any guy can understand the appeal. A motorcycle is much more accesible than those other two wishes, and as I got older and began to contemplate my upcoming midlife crisis, I put more thought into getting one. I started talking a bit more about them, and one day a friend at work told me he could get me one, at a price too good to turn down.


And Ray did, a 1974 Kz400, for the price of the parts he paid for it on ebay (new carb and new gas tank). It needed a few more parts, though; a chain, chain guard, shift lever, petcock, wiring harness, air filter, battery, new tires and tubes and mirrors. Thank goodness for ebay.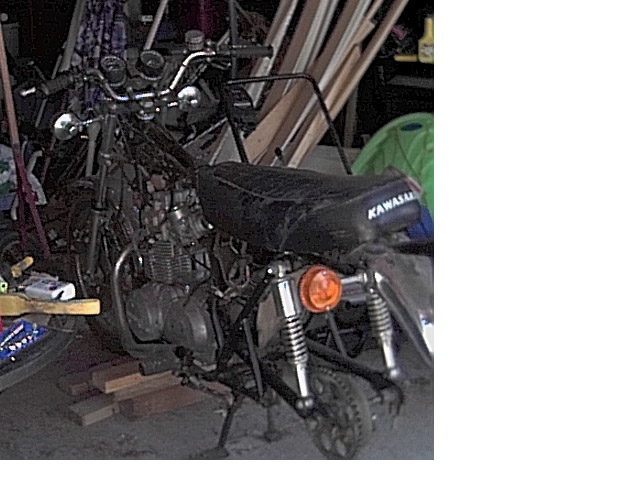 Right now, I have it in pieces still in my crowded garage. I just put on the rear tire, but I need to get a torque wrench to do it right. It still needs a new front tire and tube, and mirrors, chain, chain tool and a tank bag.

It needs a fair amount of work, too. I have to swap the carburetor. I need intake manifolds for the carburetor. I put layers of bondo on a dent in the gas tank, and I need to sand it down and paint it. There's a few rust spots on the frame (the battery box is really bad) that need to be sanded and painted. I need to patch or replace the seat, the vinyl has cracked. I want to add 12 volt socket to the bike, there's oodles of 12 v accessories I could use. The front caliper is sticking, and I'm missing parts for the "B" pads. Thanks to ebay, I have to front brake sets (though only one 1974 one), to use to piece together one working one.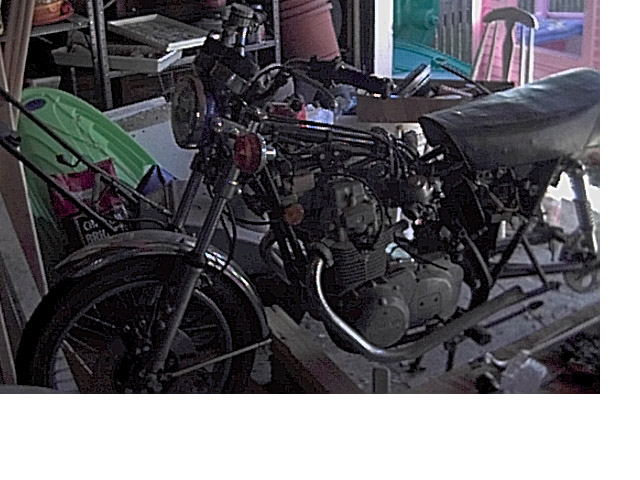 Of course, it doesn't stop there. This winter I bought most of the gear I need, a white full face helmet from The Cycle Stop, A Joe Rocket reflex jacket from New Enough (and gloves, too), Alpinestar pants off ebay, and engineers boots from The SportsmansGuide. I have my MSF course coming up next month, which gives me a deadline to have the bike up and running. I should be commuting this summer.

Lastly, I should thank my wife, she understands the whole thing. It helps she had a boyfriend with a Kawasaki in high school. Next winter, we get to get her gear ready.