Rare QSL Cards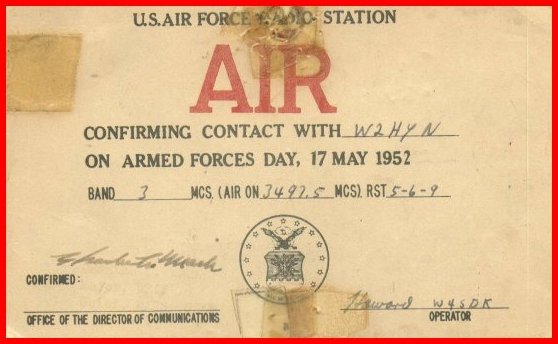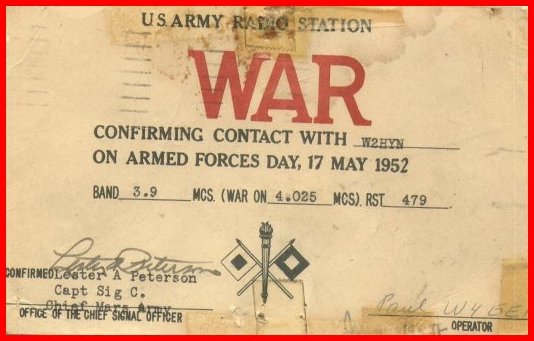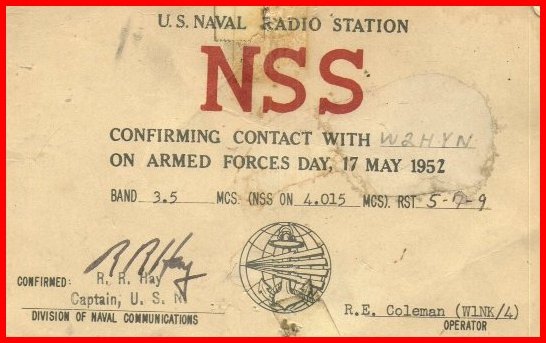 Armed Forces Day 17 May 1952 the Amateurs were allowed to contact Military Stations whose frequencies were outside the Amateur Bands as long as we Amateurs stayed inside our frequency limits...3.5mc to 4.0 mc.
*** *** *** *** *** *** *** *** *** *** *** *** *** ***
Speaking of the Armed Forces ..............The next pages are where I was stationed at an Army Nike Missile base from 1956 to 1963 in a little town called Bristol, RI during the Cold War. We were one of the seven Nike Missile batteries ringed around the city of Providence, RI. There were also many others around major cities throughout the United States during the Cold War.
All but 4 of the Nike bases in the U.S. were closed down and dismantled in 1974 after the Salt II treaty was signed by the U.S. The 4 remaining Nike Hercules batteries were located in Florida and Alaska (for "training purposes") close to Cuba and the U.S.S.R.
Before Nike bases were phased out we had produced over 25,000 Nike Hercules missiles. Some 4,414 Hercules were exported to other countries after the phaseout.