The latest from our Bristol Nike folks
including recent and some older photos
Bill and Mary Shaw married
A GOLDEN 50 YEARS! (27 Aug 2006)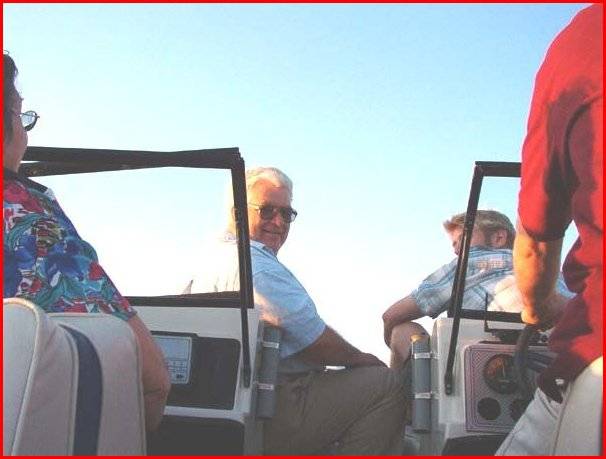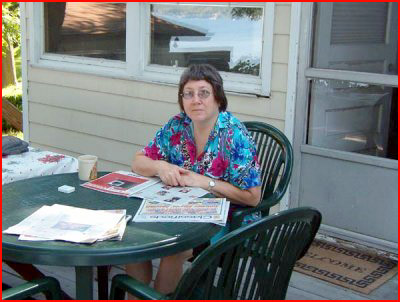 Photos July 2003
Bill added:
I enlisted right out of High School in 1954, took basic at Ft Dix and went to Ft Bliss and attended SAM IFC Course #28. Was assigned permanent party with 4054th HQ BN at Ft Bliss and maintained the radars and computers at Radar Park. Then was transferred to Ft Banks, Massachusetts to await the construction of the Bristol, RI Nike Site. In 1956 while at Ft Banks I got a short leave to go back to Ft Bliss to marry Mary my wonderful wife who has been with me for 50 years. We had 7 children (4 boys and 3 girls) and now 9 grandchildren and 5 great-grandchildren.
After almost 7 years at the Nike Site at Bristol and seeing it go from Nike Ajax to Improved Hercules and several schools back at Ft Bliss I decided to return to civilian life so I could spend more time with my family in 1963.
I went to work for ITEK Corp in Rochester, NY and was there for almost 34 years until 1996 when I retired. Originally we moved into the city of Rochester but decided the country was the best place to raise a large family so bought a small farm here in Bloomfield, NY with lots of woods and hills where our kids could build tree houses and do the things that kids like to do.
The best part of being retired is not having to travel in the winter on the roads for 20 miles one way at 4:30 AM. I sure don't miss that! My hobbies are ham radio, raising iris, having a small garden with a few dwarf fruit trees, a small wind generator and solar powered system for emergency power and of course this pc until early hours of the morning.
The pictures above were taken while renting a cottage on Canandaigua Lake which is one of western New York's beautiful Finger Lakes. This lake is 16 miles long, 1 mile across at widest point and 247 ft deep at deepest point. Fantastic fishing and swimming will bring us back there again this coming summer!
*** *** *** *** *** *** *** *** *** *** *** ***
A knock on our door and after 45 years
since Bristol there was Ron Violette !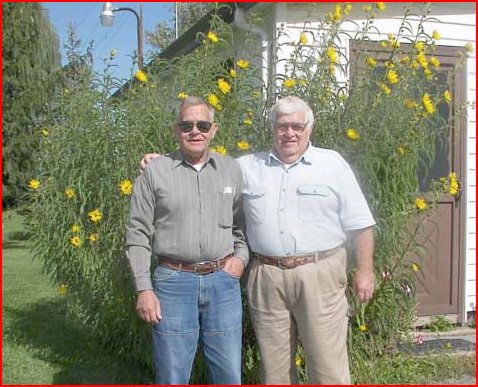 4 October 2008
Ron Violette stopped by our place for an overnight visit on his way from Nevada to a Army Nuc reunion in New Hampshire and also to visit his brother in Maine. We had quite a "memory bank refresher" until the wee hours of the morning remembering many of the different memories and situations that took place at Bristol back when both of us were stationed there. Ron had his new GPS with him as navigator and was having a great time finding out all the advantages of traveling with one on this trip.
This visit by Ron really made my day as we email back and forth quite often but
there's nothing like actually meeting again after so many years. Many thanks Ron!



*** *** *** *** *** *** *** *** *** *** *** ***
On the next page is of list of Bristol Nike personnel that were at Bristol but we have lost contact over the years and would like to find out any information about them.