The latest from our Bristol Nike folks
including recent and some older photos
In loving memory of my dad CWO4 Robert (Sam) Romaine
July 14, 1930 - December 21, 2008
*** *** *** *** *** *** *** *** *** *** *** ***
Pictures and biography submitted from his son Chuck.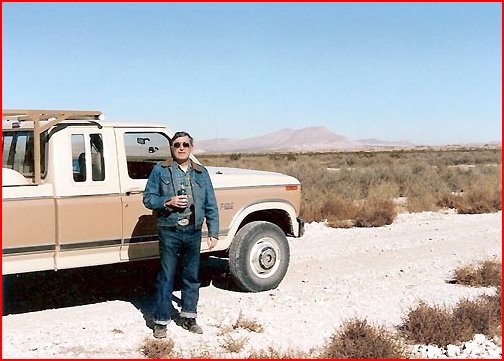 Dad and his "knuckle busting" pickup. He liked to go out into the boonies
and just kick around, shoot guns, and pick up any brass he may find. He
did manage to find a couple of stolen vehicles out there over the years. .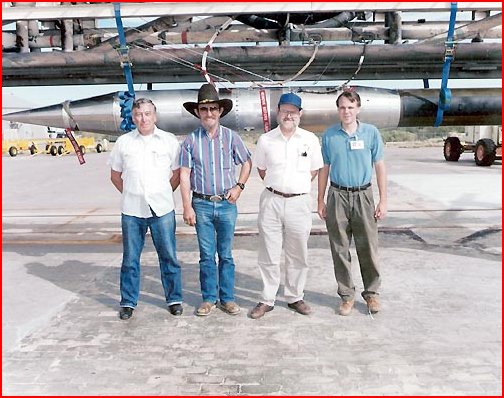 Possible NASA site at WSMR in the 80s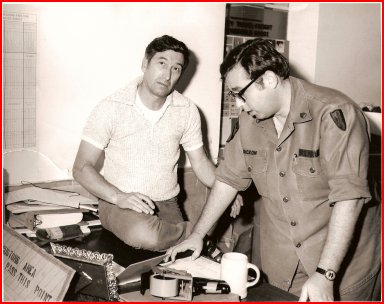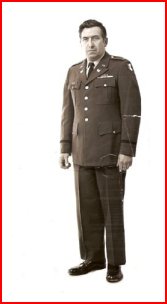 . Germany pre -1974 unknown date

Robert (Sam) L. Romaine 1930-2008-the only child of Leo and Rose Romaine was born in Lynn, MA. He graduated Saugus HS in June 1948. He worked for GE in Lynn from July 48 to Aug 52 as a tool and die maker and machinist apprentice. During this time he attended Lowell Institute (MIT campus at Cambridge MA) studying mechanical engineering. He was inducted into the US Army September 1952 and stayed until September 1954 leaving as an E4. He returned to the Army November 1954 until November 1957 leaving as an E5 and during this time he was volunteered for Operation Plumb Bob as part of D Btry 495th AAA Msl (Nike). I believe the year prior he was at Red Canyon for Nike training. During Plumb Bob he took part in 19 atomic tests using Nike radar systems to capture data related to the bomb tests. He returned to the Army in December 1958 as a warrant and stayed until retirement in 1979 after 26 years.
He wrote a journal during that time which is a pretty good read. After leaving the Army again he worked for Raytheon from December 1957 until December 1958 on the Sparrow missile system as a quality control engineer. Here he supervised the operation and maintenance of technical equipment in missile manufacturing. December 1958 until he retired in 1979 (Ft. Bliss) he was in the Army (ADA) mostly with Nike Hercules, Hawk, Red Eye, Improved Hawk, and the start of Patriot System. After he retired he worked at Ft. Bliss in a civil service capacity at Shop 9; troubleshooting and repairing various electronic chassis. He developed a new way of performing checks on the returned equipment which saved time and money. He received an "atta boy" for that. That atta boy resulted in his working on the Sgt. York.
He was put on loan to the Ford Aerospace that was developing the Sgt. York, M247 (DIVAD). It was a tracked vehicle with two Bofors 40mm L/70 high velocity AA guns tied to a smart computer and radar system. He returned to Shop 9 after the York program was cancelled and a shortly thereafter the shop was closed down. He was reassigned to WSMR where he did a variety of jobs such as calibrating radars, transponders, logging data, and getting a front row seat some of the testing. He really liked to work the data acquisition truck with the high speed camera systems. He was then reassigned to the main building where he was placed in charge of scheduling all the systems needed for whatever testing was going to be done. I had asked him several times when he might retire and he always said that he was considering December. The joke was that he would never give a year. My dad enjoyed what he and heíd be doing it still if fate hadnít intervened.
Some may wonder why he used Sam as a nickname. That goes back to the days he was working at GE. He said that there were so many Roberts working there they all had to have nicknames. He didnít want to be another Bob, Bobby, Jr., or Rob, so he picked Sam and it stuck for the rest of his life. People who knew him always asked for Sam when calling. My dad was a great guy who did some really cool stuff in his time.
Chuck
More pictures and information on next page