The latest from our Bristol Nike folks
including recent and some older photos
Steve Sieron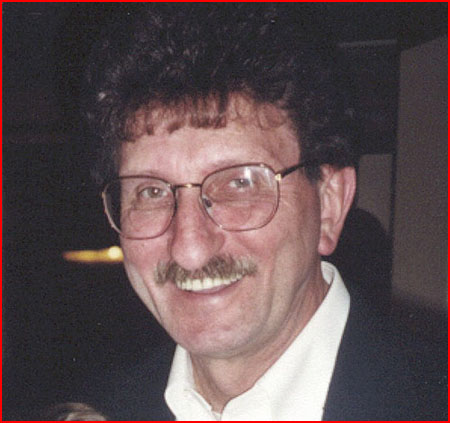 photo ... May 2000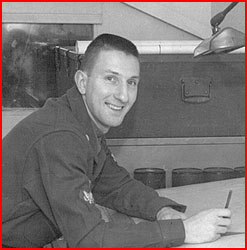 photo ... October 1963
taken in Thule Greenland
Steve added:
I spent the best part of 1962 and up to July of 1963 at the Launch Area in Bristol, RI. I was then given orders to show up at Thule Air Force Base in Greenland. This was just after I got back from McGregor Range with Ron McGarity and a few of the other boys. At Thule I was assigned to "B" Battery, 7th Arty Group in the launch area (one of four Batteries at the base). This was part of the BMEWS operation during the Cold War which was really active at the time with the "Ruskies" flying over quite frequently.
Later I got transferred to Army Headquarters in "Downtown Thule" as the Company draftsperson. It's amazing how your personnel records come into play when they need someone to take the place of another guy who left on a hardship discharge. Anyway, left Thule and the Army in 1964 and went to work in the engineering field, which I had left by invitation from JFK during the Berlin crisis.
Got married in 1965 to the former Ann Trzcinski and we parented two daughters, Kathy and Lisa who are now married and live close by. We have two grandchildren Kaitlyn and Mike and a dog "Casey."
I recently retired from Worcester Controls Corp. a couple of years ago and am now enjoying the so called "Golden Years." I still work part time a few days a week for a valve distribution company which by the way is in Rhode Island about a half hour away from the Bristol Nike site (Now Roger Williams College).
I have many interests like fishing, music, woodworking and keeping up with the house, along with the Mrs and the dog. Also I spend a lot of time playing golf.
Life is good isn't it?