The latest from our Bristol Nike folks
including recent and some older photos
Edward "Frenchie" Chauvin was our local Bristol barber who used to come out to the Nike site and cut our hair until the Nike site closed in 1974.
As luck would have it Phil Mason's winter home was not far from where Frenchie now lives in Florida and after 44 years two old friends meet and Frenchie was once again cutting Phil's hair.
Many thanks to Phil who submitted these pictures taken in April 2004 and all those who helped us locate Frenchie after so many years.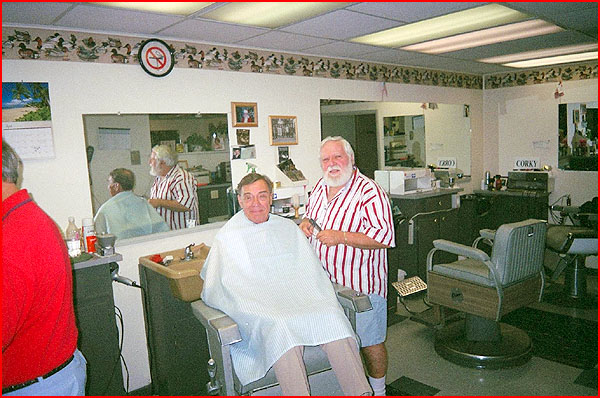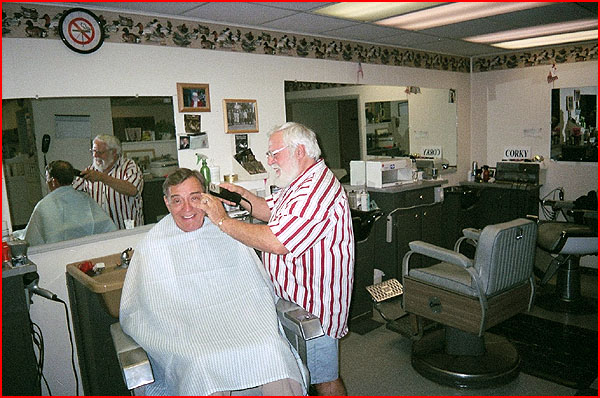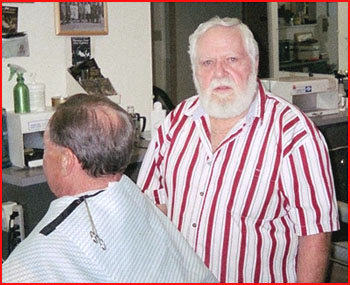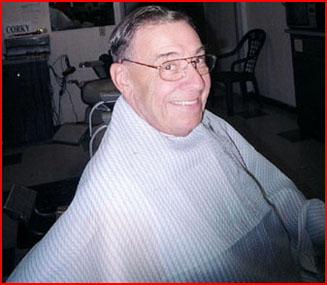 Frenchie still sings and plans to be in Warren, RI
sometime in July 2004 doing a concert.