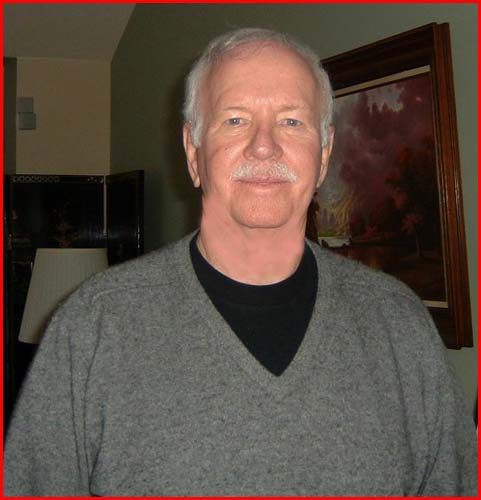 Ed Clifford
In Korea I was with the 68th AAA Gun Battalion (90MM) as an ammunition sergeant, providing field artillery support for the 1st Cavalry, 5th RCT, 24th Infantry Division and the British Middlesex Regiment.
Upon returning to CONUS in 1951, I attended NIKE Fire Control Maintenance Course # 2, from June 1952 to June 1953. Our group was assigned to RCRC to fire the first Nike missiles by US Army troops in the field. We arrived at RC on 5 July 1953 and departed for Fort Meade, MD a short time after Thanksgiving, 1953. Yes, we were in RC, which most of us just called the ranch, for more than 5 months awaiting a 'senior' decision to fire the first two missiles. When the fateful day arrived our group scored two direct hits on RCATS, apparently much to the relief of our battery officers.
Our battalion set up our equipment in the boonies at Fort Meade to provide air defense for Washington, DC and Baltimore, in December 1953. We maintenance people worked 36 hours on and twelve hours off - in the field - for the entire time I was at Meade. I was on an 'indefinite enlistment', couldn't envision any future change in our duty schedule, and resigned from the Army, February 1955, when my three-year tour was up. I had more than nine years active military service when I was honorably discharged.
Because of the fabulous technical training provided by the Army at Fort Bliss, Hughes Aircraft Company hired me while I was still in the Army. I worked 8 years for Hughes on multiple USAF aircraft (F89, F102 F106), Fire Control Systems as a Field Engineer. I received my degree in 1960, and in 1962 Litton Systems, the prime manufacturer of Inertial Navigation Systems in the world for both military and commercial aircraft, recruited me. I worked for Litton until my retirement in 1996 and served in numerous roles from Field Engineer through Department Manager, always in Field Engineering. I provided training and maintenance support to USAF, USN and USMC personnel at bases and aircraft carriers throughout the world. I loved my job.
I am now 75 and happily married to my beautiful wife Alice, a father of five children and a grandfather of two.
How lucky I've been. I do my best now to take life 'one day at a time'.
All the best,
Ed Clifford