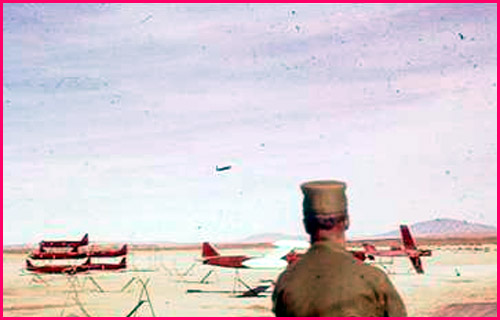 Photo courtesy MSgt Leroy Lewis
LIFE AT OSCURA RANGE CAMP
This is a picture of me flying an OQ 19D.
I kept a few of these drones at Oscura so I could keep in practice. If I went overseas I would be flying this type of Drone for AAA. This plane is much harder to fly than the OQ 19B.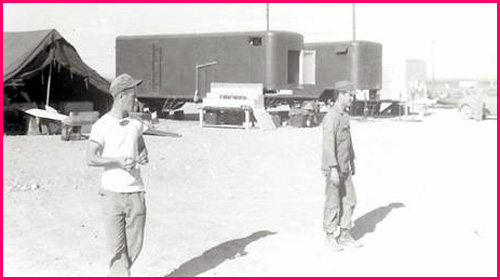 Photo courtesy MSgt Leroy Lewis
This is a picture of our quarters when we first moved to Oscura. We lived in the trailers. We were going to use tents but about a day or two before we left for Oscura we were told we could not live in tents. The trailers were the only thing we could find.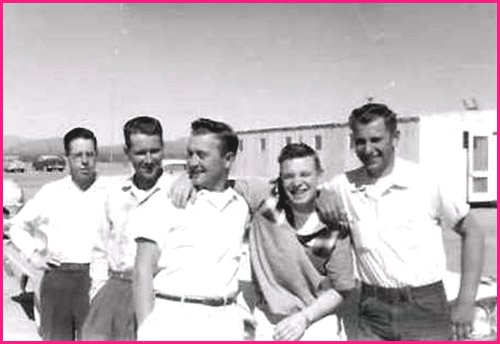 This is my Launch Crew.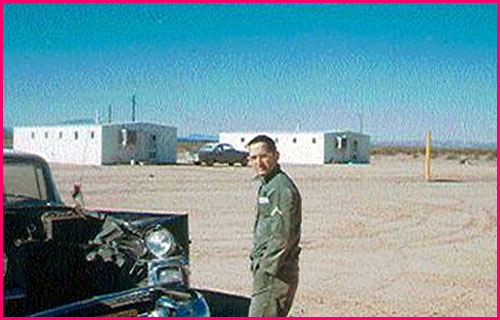 Later we got better barracks. This is a picture of our Quarters. We had four buildings like this. The one on the right was our dayroom.