Ford Super Duty
Triton V8 Emblems
2004 F250 4x4 XLT Sport Crew Cab
Click Here for a PDF version of this article
This is certainly not the most exciting mod, but I wanted to put some Triton V8 emblems on my fenders.
There's not many choices out there, particularly for the Super Duty trucks. Here's the only style Triton V8 emblem (that I know of) that ever came on the Super Duty trucks.
I'm not sure what years had those, but my 2004 did not.

These emblems look cool, but they were made by billetbadges.com for a Raptor truck. A little flashy for my F250.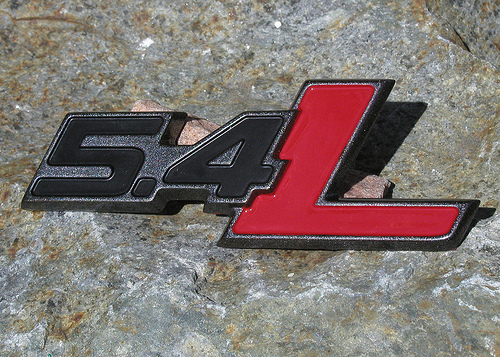 I wanted something a little different, and I liked the look of the lower part of this emblem on the F150s.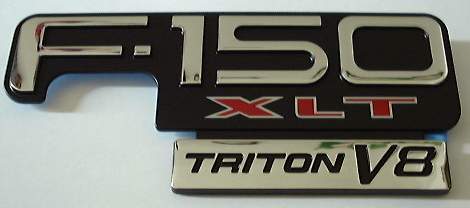 It turns out, the "Triton V8" part of this emblem is separate from the "F150" part, so I picked up a used set on ebay. The part number is XL34-168114-HA.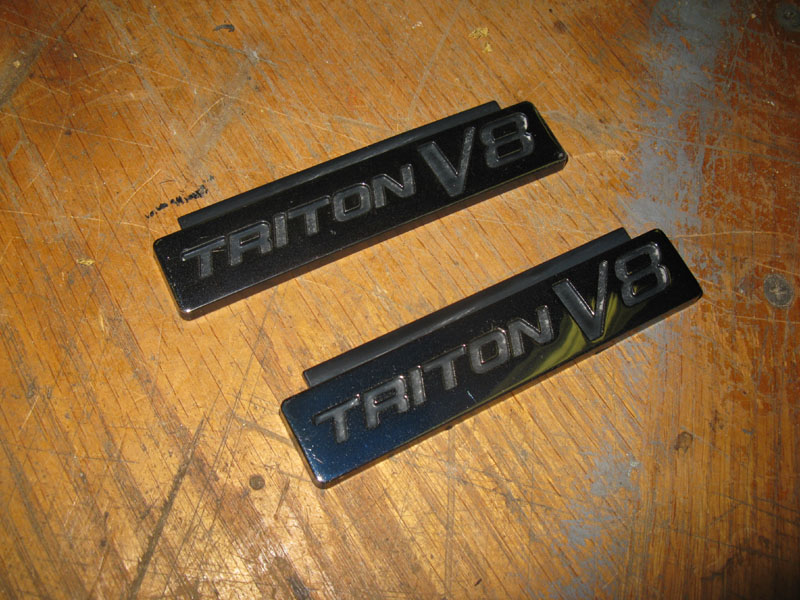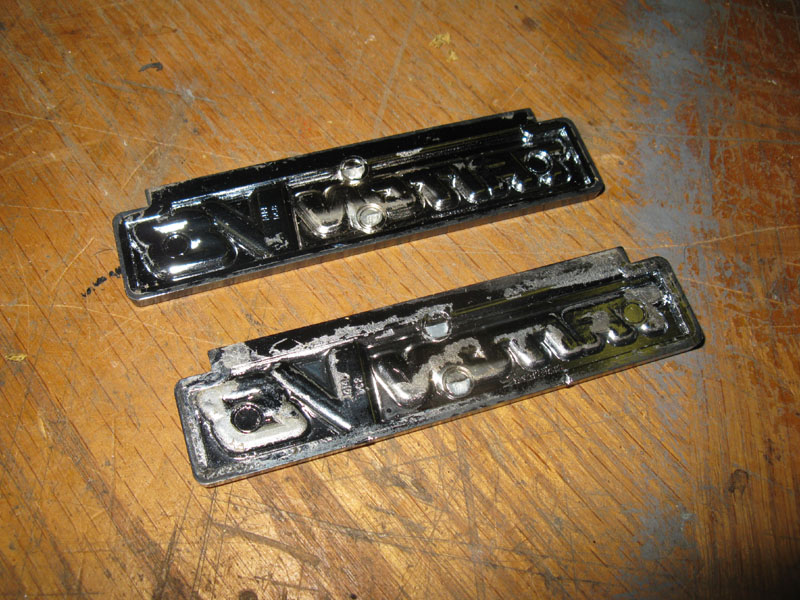 Here's the F250 emblem on my fender in its original form.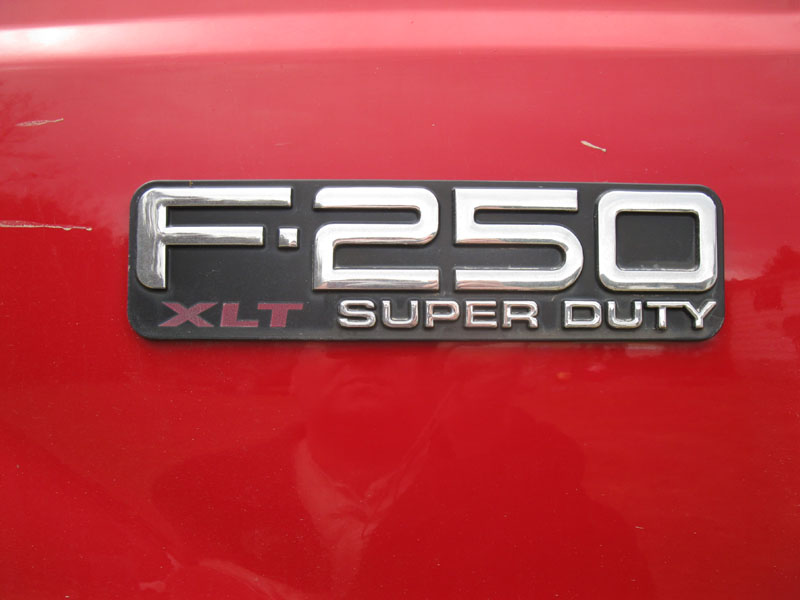 Clean off the old adhesive, add a little 3M VHB tape, and the new emblems are installed.
They look like they were born there. Exactly the look I was going for.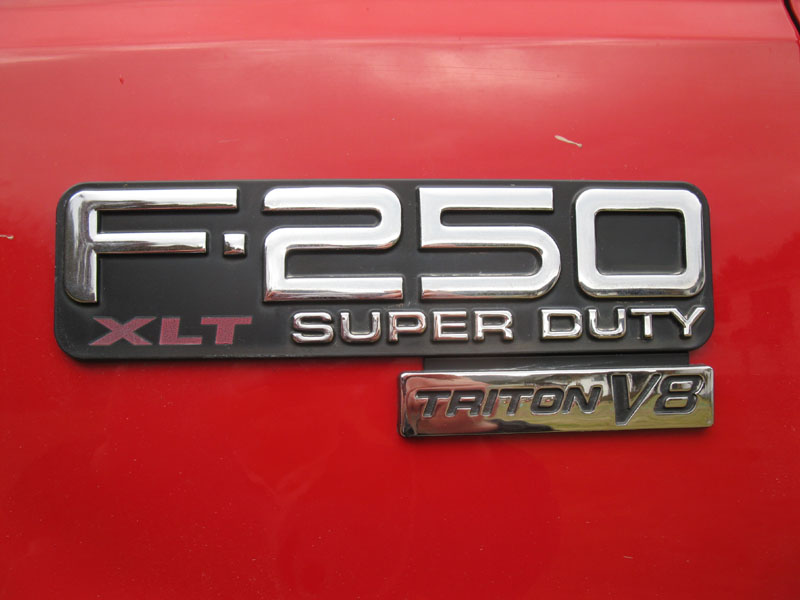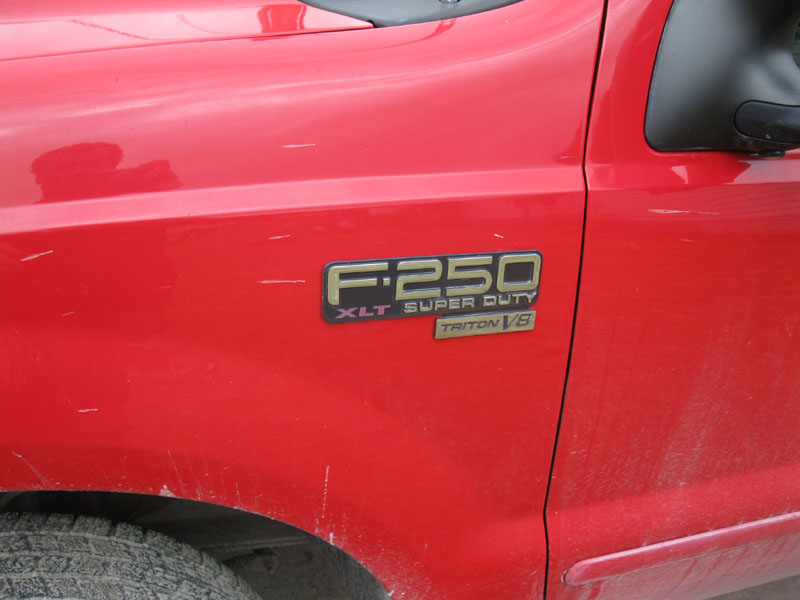 Questions or Comments? Email jmray@frontiernet.net