Jim's BitShop

---
Navigation Links...
Marquetry
Home Page
|
Favorite Links
---
Welcome to Jim's BitShop a (hopefully) useful Programmers resource.
This page contains some program(s) meant for Linux & Windoze.
My programming philosophy is to make programs (mostly programmer tools) that allow the User to use the program without having to constantly refer to the included documentation.
---
MC1495-AN-489 - a pdf file of the Motorola Application Note 489 (AN-489) on:
Analysis and Basic Operation of the MC1595 (same as MC1495; 4-quadrant Multiplier I.C.)
As far as I know there is NO freely available copy of this document on the internet, so get it here:

Download the Document (1495 and 1595 are basically the same I.C.!)

---
libUSBCode.c - a program that allows the User to control CD/DVD Carousels from Dacal/ZioTek. The carousels I own (two) are model #D-101/DC-300/DC-016RW: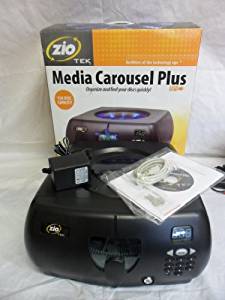 If you would like a copy of the source code, see below, but keep in mind that the program was written to only support two of these USB devices:
Download the Archive!
---
SqueakFrontEndGUI - a Tcl/Tk script for selecting Squeak V2.8+ options & image files before the Squeak program is invoked. Squeak is a Smalltalk programming environment for Linux/Macintosh/Windoze etc. This script has a version for Linux & Windoze 98SE, each in a separate directory.
Download the Archive!

James T. Steichen
Date Last Modified: 17-Oct-2018