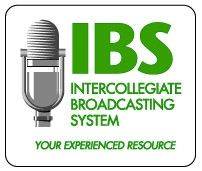 Intercollegiate Broadcasting System (IBS), your trusted experienced resource for 70 years!
IBS - college radio, TV, webcasting, podcasting, streaming, and high school radio!
IBS - trusted resource for college radio, TV, webcasting, streaming, and podcasting

---
>





---

IBS Members receive many benefits from NFCB.
The many benefits NFCB offers IBS Members are:

1. National Federation of Community Broadcasters (NFCB)
"Public Radio Legal Handbook" the industry bible for radio station law
is now available to IBS Members at NFCB Member pricing.

2. Member rates at each other's conferences.

IBS members are educationally affiliated radio stations.
NFCB members are community broadcasters
Both are not for profit radio stations.
Many IBS Members have extensive community volunteers
participating along with student volunteers.
NFCB can help members with community concerns.
That is why one third of NFCB Members are also IBS Members.

Expand your IBS Member benefits by contacting www.NFCB.org today!
Link to NFCB Web Site and Details click here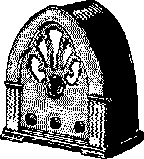 Links and content being added - stop back and visit again.
Please send us your comments, suggestions and critiques.
Contents of this site copyright 1996 - 2010, all rights reserved by the
Intercollegiate Broadcasting System, Inc.,
367 Windsor Highway, New Windsor, NY 12553-7900
Phone: 845-565-0003
Fax: 845-565-7446
Web site design and content by
Jeff Tellis, IBS Vice President for Information Services
September 15, 1941 - March 14, 2006