Who is IBS?

The Intercollegiate Broadcasting System (IBS), is your experienced resource for information, action, and help.

IBS is a not for profit education corporation founded in 1940.
IBS serves not for profit college radio stations and webcasters.
IBS serves high school radio stations and webcasters.
IBS serves community radio stations and webcasters.
IBS Website is: www.collegeradio.tv

IBS holds over 200 educational seminars with over 300 speakers/panel members,
coast-to-coast, attended by over 2,000 delegates every year!

IBS has continuously served IBS Members for over 70 years!!!
IBS Board and national headquarters staff have over 1,000 cumulative years of radio experience ready to help you!
IBS Board and Senior Staff are ALL VOLUNTEERS! They are dedicated to YOUR SUCCESS!

IBS is your trusted and experienced resource.
IBS has over 1,000 IBS Members!!! (IBS Members are 95% of all education radio stations and webcasters that affiliate nationally.)
IBS mails four to eight page color print monthly Newsletters to all member radio/streaming stations during the academic year.

IBS hosts coast-to-coast radio/webcast conferences
IBS hosts over 150 seminars annually with over 250 speakers and panel members.

IBS Fall radio conferences are only a $25 per person!
IBS Member Fall conference registration fee includes breakfast and lunch.

IBS gives YOU the BEST information and representation for LESS investment from you!
IBS hosts a giant international three day 115-seminar radio/webcast conference in NY City every March for over 70 years.
IBS Member first delegate is FREE to the IBS International radio and webcast conference, an $80 value!
IBS annually provides more than 150 seminars coast to coast to help you be your best!

IBS has world headquarters directors and staff ready to serve you 24/7/365. (IBHQ@aol.com and ibs@ibsradio.org)

IBS national offices and facilities have been in the same location for over 40 years.
IBS has Washington, DC based law firm representation for copyright concerns.

IBS is YOUR Voice internationally and throughout the United States, Canada and Europe.
IBS Board and staff attend major radio and webcast conferences (NAB, NAB Radio, BEA, NFCB, CMJ, Public Radio, RTNDA, CMA, etc.).
IBS will meet with you at these conferences to assist you with your concerns.
IBS is a member of and strategic partner of other major broadcasting organizations (NAB, BEA, NFCB, RTNDA, NPR, AIR, CMA, etc.)

IBS has consulting radio engineers ready to help you.
IBS provides free programming resources for you.
IBS Industry Associates provide you, the valued IBS Member, with special member discounts on services and equipment.
JOIN IBS TODAY!!!


Over 70 Years of continuous Service for
over 1,000 IBS Members affiliated with educational radio

IBS Offices, Staff and World Headquarters
367 Windsor Highway, New Windsor, NY 12553 - 7900

Telephone (845) 565-0003
FAX: (845) 565-7446

Send email to IBS by clicking here! (ibs@ibsradio.org)


Coast-to-coast across North America IBS branch offices/local telephone service are closer to YOU! (see below)
| | | | |
| --- | --- | --- | --- |
| New York City: 917-338-7572 | Boston, MA: 617-395-7993 | Chicago, IL: 312-235-6566 | Washington-DC: 202-465-4340 |
| Los Angeles, CA: 213-291-1634 | San Diego, CA: 619-793-5246 | Oakland, CA: 510-868-0892 | San Francisco, CA: 415-738-0548 |
| Nashville, TN: 615-469-2400 | New Orleans: 504-754-1346 | Tampa, FL: 813-426-3642 | Seattle, WA: 206-274-4668 |
| Philadelphia, PA: 215-825-5163 | Indianapolis, IN: 317-536-2726 | Dallas, TX: 214-432-7567 | San Antonio, TX: 210-579-0596 |
| St. Louis, MO: 314-754-8447 | Minneapolis, MN: 612-605-4429 | Atlanta, GA: 404-474-8884 | Detroit, MI: 313-281-4001 |
| Milwaukee, WI: 414-431-8178 | Columbus, OH: 614-559-4614 | | Salt Lake City, UT: 801-413-2967 |
IBS CANADA call: Montreal, Quebec-514-448-1886; Ottawa, Ontario-613-482-2222; Vancouver, British Columbia-604-484-7036
IBS United Kingdom call: London, England 44-2071-019-630 (Our IBS London Office serves European Union IBS College Radio)
Go back to IBS Home Page .... Go to IBS First - Opening Website Page

Go to IBS First Website Page - click here!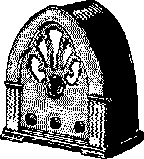 Links and content being added - stop back and visit again.
Please send us your comments, suggestions and critiques.
Contents of this site copyright 1996 - 2012, all rights reserved by the
Intercollegiate Broadcasting System, Inc.,
367 Windsor Highway, New Windsor, NY 12553-7900
Phone: 845-565-0003
Fax: 845-565-7446
Web site design and content by
Jeff Tellis, IBS Vice President for Information Services
September 15, 1941 - - March 14, 2006