RangeMaster Transmitters, Inc.
Keith Hamilton, Founder, President, CEO
Low Power AM Transmitters
213 Caraway Lane, Cary, NC, 27519,
Phone: (919) 367-0607 or (919) 362-9393, Fax: 919-367-0607,
Toll FREE Telephone: (866) 935-9393

IBS Professional Associate Member.

Products - Sales - Service - Technical Advice:
Low Power AM Transmitters

Contact:
General Information: sales@am1000rangemaster.com
Sales: sales@am1000rangemaster.com
Customer Support: tech@am1000rangemaster.com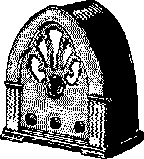 Links and content being added - stop back and visit again.
Please send us your comments, suggestions and critiques.
Contents of this site copyright 1996 - 2010, all rights reserved by the
Intercollegiate Broadcasting System, Inc.,
367 Windsor Highway, New Windsor, NY 12553-7900
Phone: 845-565-0003
Fax: 845-565-7446
Web site design and content by
Jeff Tellis, IBS Vice President for Information Services
September 15, 1941 - March 14, 2006