Download or view PDF copy of a generic IBS Professional Associate Member Invoice. Click here!

The IBS Invoice lists major Professional Associate Benefits.
You can add your contact data to the invoice and pay from IBS Invoice and be INSTANT IBS MEMBERS!

To pay by VISA - MASTERCARD - DISCOVER call IBS at 845-565-0003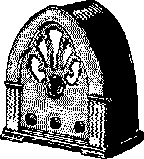 Links and content being added - stop back and visit again.
Please send us your comments, suggestions and critiques.
Contents of this site copyright 1996 - 2010, all rights reserved by the
Intercollegiate Broadcasting System, Inc.,
367 Windsor Highway, New Windsor, NY 12553-7900
Phone: 845-565-0003
Fax: 845-565-7446
Web site design and content by
Jeff Tellis, IBS Vice President for Information Services
September 15, 1941 - March 14, 2006