Maps, Directions, and Parking
Reflections of Freedom
June 25-29, 2009
Knox Farm State Park
, East Aurora, NY


More details will be added here soon



Click on the map below to zoom and scroll it on MapQuest.com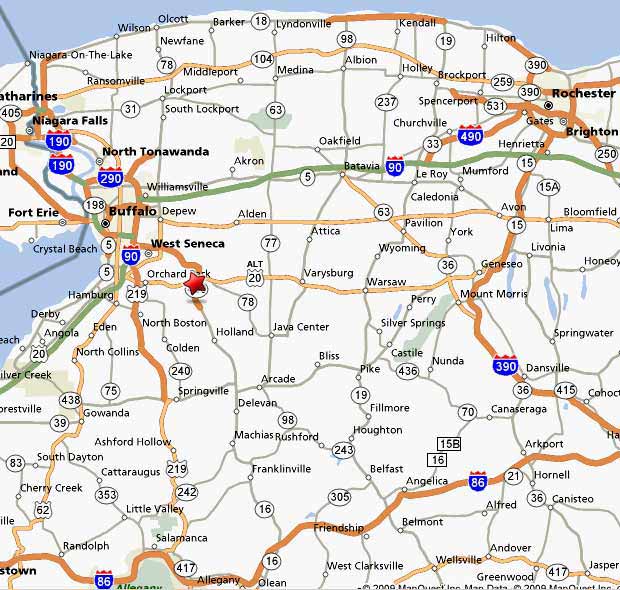 Click on the map below to zoom and scroll it on MapQuest.com

Click on the parking map below to display it for printing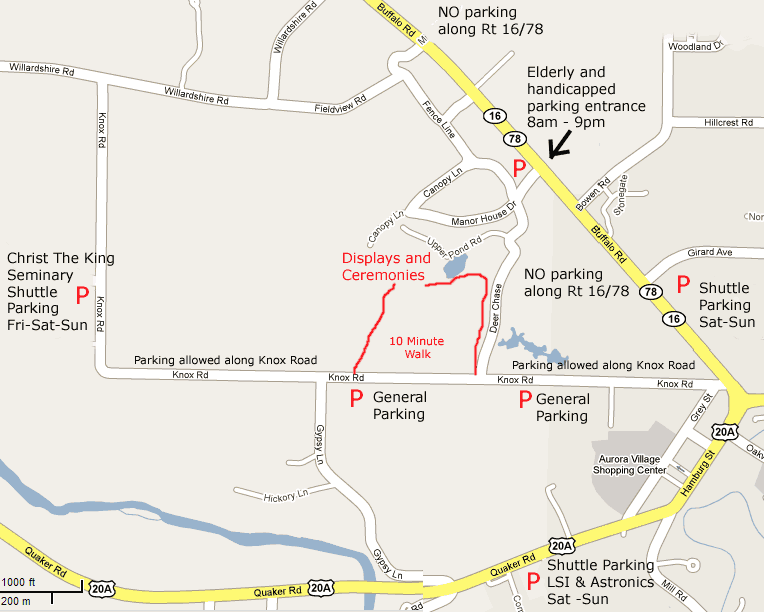 Route between Knox Farm State Park and the American Legion and VFW post home.
Click on the map below to display it for printing.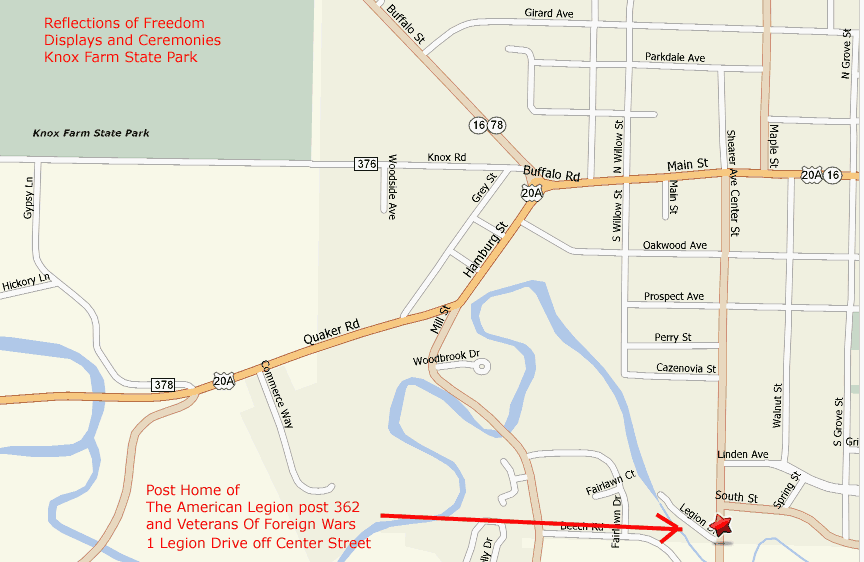 Links to other pages on this site

Major Sponsors of Reflections of Freedom

Links to other pages about
Reflections of Freedom
Feel free to print this page to use as a poster.
Comments or questions?