I do trunk shows...displaying my own quilts as well as my collection of antique ones...telling stories along the way!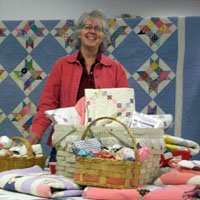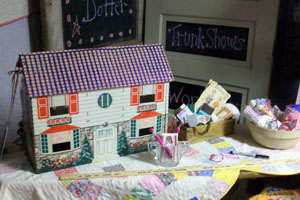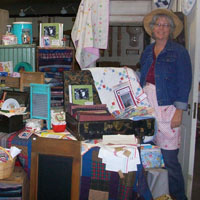 I have 3 different choices of shows:
May the Peace(Piece) of Christ be with you!...Mixing a little religion in among the quilts.
Feed sacks and Recycling...this presentation I show some of my collection of feed sacks and many different things made with feed sacks. It also shows different items made from recycled materials.
Decorating seasonally with quilts and quilt blocks.
Baby, baby...and other small quilts.
Cost of trunk shows: $100 plus mileage from Bedford, Iowa. This rate will expire on December 31, 2013. The 2014 price will be $125 plus mileage. Please contact me for available dates.