The End of the Road (TEOTR) is located in O'Brien. Just five miles north of the California border in southern Oregon. We have forty acres with two year-round ponds.
O'Brien is at the southern end of the Illinois Valley. We are half way between Grants Pass and Crescent City on Highway 199.
From our home, you look north to Woodcock Mountain and the Kalmiopsis Wilderness. We are surrounded by trees, mountains and sky. Not another home in sight!
At night, the stars seem close enough to touch. During the day, many birds come to visit. You can relax and enjoy the peace and tranquility of our private paradise.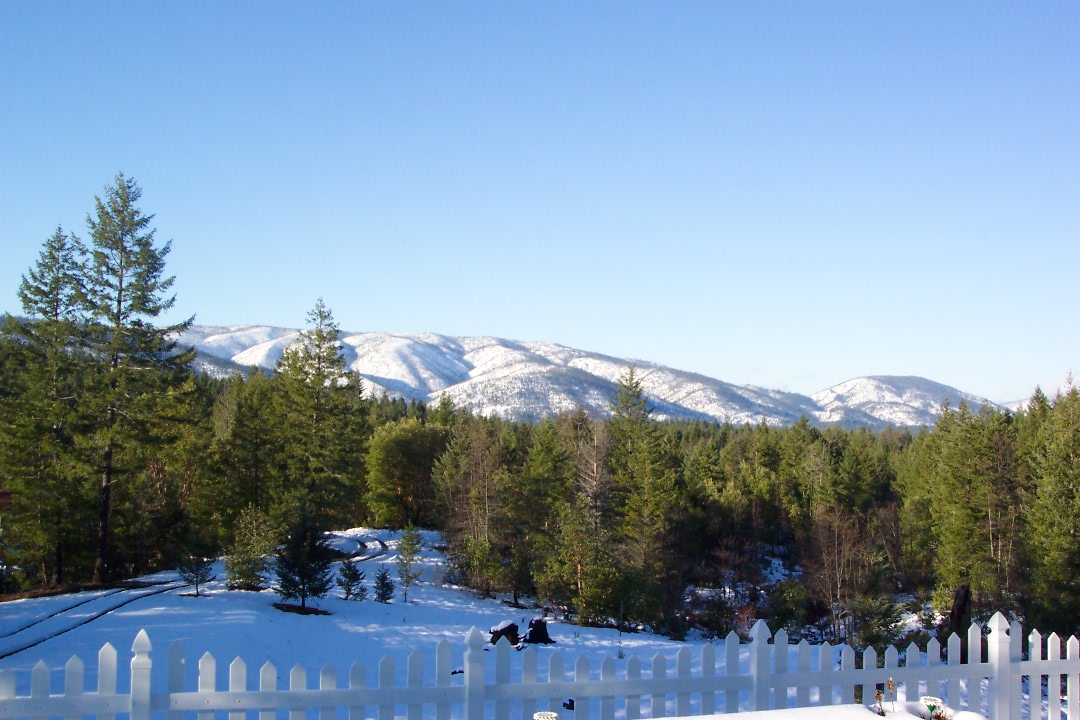 welcome to
The End of the Road

Home of Sara, Bob and Spot....... who let Cheryl and Harry live here too.
---

---
Cave Junction is the largest town in the Illinois Valley. It is the gateway to the Oregon Caves National Monument. We have many beautiful areas to visit and enjoy. You can tour the Oregon Caves, or hike the trails within the park, at the Rough & Ready Botanical Wayside, or the Jedidiah Smith Redwoods. You can go wine tasting at one or many of the local wineries. You can go swimming, jet boating, touring, biking, hiking, walking, or relax in our hammocks. Drive to the coast. Go gambling. Ski in the winter, sightsee in the summer. Just come to TEOTR so you can relax and enjoy all there is to see and do. Or simply do nothing at all!