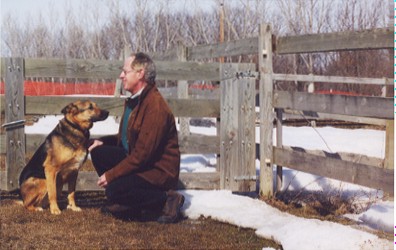 Graf (he's on the left) and me.
Some of the neighbors…

their souls, and those of many others, have penetrated, modified and, I think, served to help purify mine. Like all living creatures, we (I, they, you) are one. Some easily photographed neighbors are here. It takes more ambition, patience and skill to shoot others – owls, hawks, turkey vultures, eagles, wolves, coyotes; but we know they are here; they certainly know we are; and their consciousness does seem to penetrate a bit; a good thing.