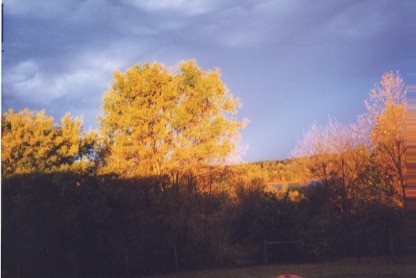 Storm approaching over Chub Lake, seen through living room window.
These photos might help position me, in a couple senses of the word. Having lived in one place for 17 years, these surroundings have absorbed some of my soul, and vice versa.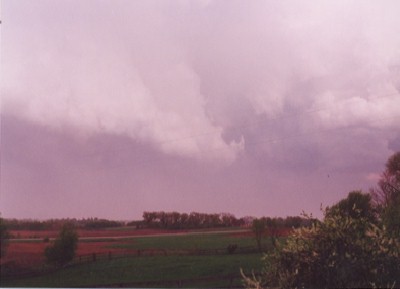 Wall cloud; tornadoes from this system flattened farm buildings about four miles SE of us. Heavy hail fell over a large area, including us.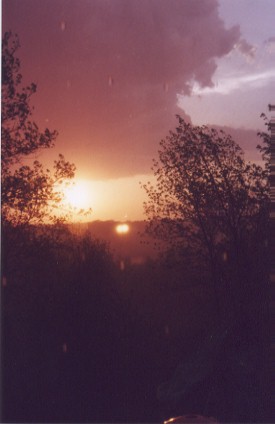 Very shortly later, setting sun bursts through over lake.