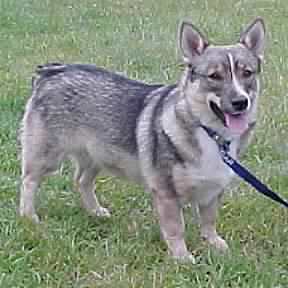 Rätt o Slätts Kuti Pi
call name: Tootie
(SUCH DKUCH Lejondalens Boris + SUCH Aspenhill Rananeida)
Tootie has the unusual stripe down her face which is very endearing. She also has the natural bob tail that many Valhunds are born with. She has a strong herding drive and practices on our largest dog, Tiger, whom she adores.