Talk-Bot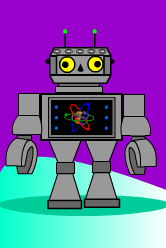 Parental Discretion is Advised
If you wish to chat with Talk-Bot see below:
---


The DIGITAL DEAD is a full length animated movie I made.


1) Watch the movie on YouTube for free. Click the "Like" button.
2) Go to Internet Movie Data Base and rate the movie from 1 to 10.
Give it a good score. You must register to do so but it is Free and simple to do.
3) E-mail me at talkbot01@gmail.com for the new link to Talk-Bot.