The latest from our Bristol Nike folks
including recent and some older photos
Recent pictures of two members of our Nike crew.
Jerry Daugherty and Ken Mort meeting again after 41 years!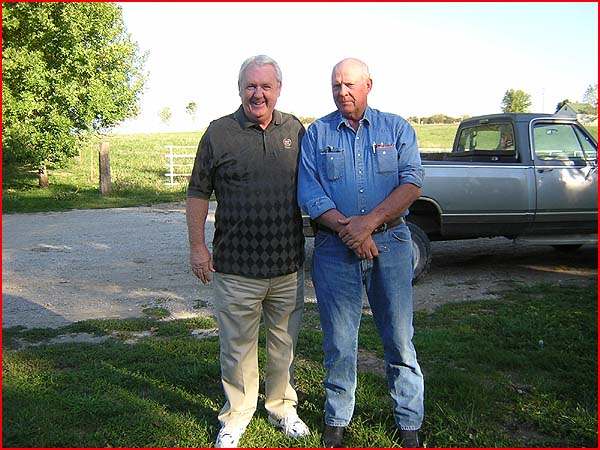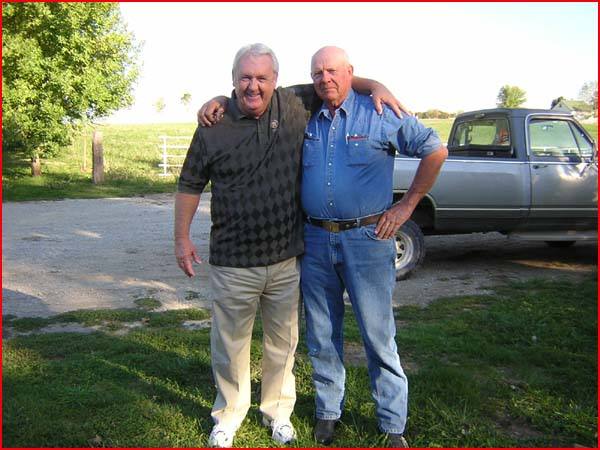 October 2003 during a visit to Ken's farm in Missouri
Photos from Jerry Daugherty
Jerry added:
After my discharge in Oct. 1962, I returned to Cedar Rapids, Iowa and back to work at Collins Radio Co. where I retired after 37 years. I have been married to my wife Donelle for 40 Yrs. We enjoy our 3 sons and their families. Have 6 grandchildren we love to spoil. Enjoy our Church activities, travel, sports and wintering in the south, for the past 5 yrs. in Florida. This winter will be in Mesa, Arizona. Would enjoy hearing from guys I served with at both "A" Battery in Rehobeth, Mass. and "C" Battery in Bristol, R.I.
Additional picture of Jerry and his wife Donelle
on their 40th wedding anniversary on the next page.
*** *** *** *** *** *** *** *** *** *** *** ***