US Army Nike AA Missile Base
Bristol, Rhode Island
More views of Red Canyon Range Camp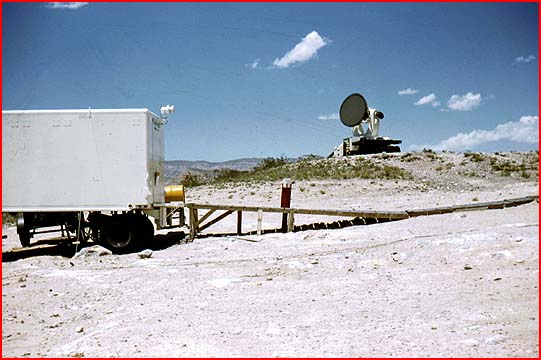 1958
Battery Control (BC) van and Target Tracking Radar (TTR)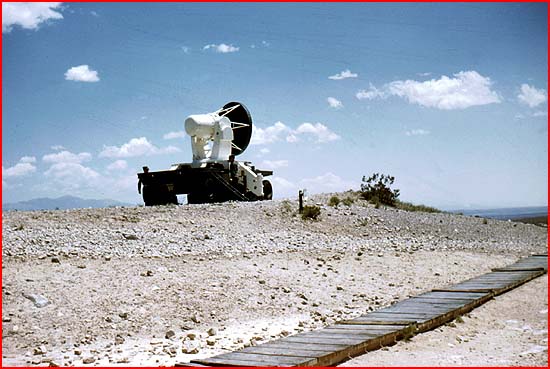 1958
Missile Tracking Radar (MTR)
Notice the wooden sidewalks.
They were a perfect home for rattlesnakes and scorpions.
An example of the one of locals found in the area pictured below.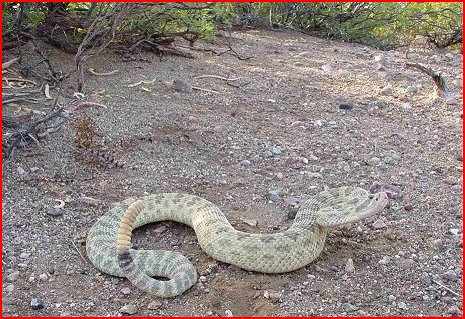 Critter Credit to WSMR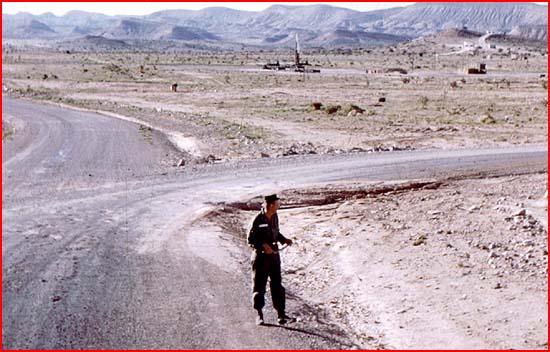 1958
One of the road guards that was posted on the roads to stop traffic when a nearby Ajax
missile was about to be fired. The "hot" Ajax is right behind him a few hundred yards.
I took this picture from the back of a duece and a half vehicle.