US Army Nike AA Missile Base
Bristol, Rhode Island
This 1959 Hercules Launcher Area aerial picture is from my archives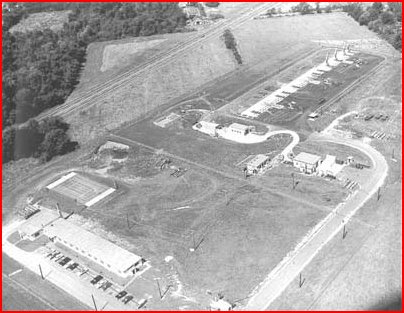 With the help of Glenn Meigel and Carl Woida to annotate it as to what the different buildings were, click link below.
Large 1959 PR-38 Annotated Launcher Area photo
*** *** *** *** *** *** *** *** *** *** *** ***
The following aerial pictures from George O. Evans, Colonel, USA, Retired, who was not stationed at Bristol but came upon them in 1973 when he was assigned to 1st Region ARADCOM which at that time was located at Stewart AFB, NY. He was assigned to the G-3 section as the Chief Evaluator. Shortly after his arrival it was announced that ARADCOM was to be deactivated. He spent the rest of his time there assisting in the coordination of the close down. As you can imagine toward the last days in the Headquarters all materials not classified or not archived were tossed. He found a stack of documents that were out in the hallway about to be trashed that included many aerial photos of the Region sites. Being sort of a historical buff he saved them from the trash can. From this trove of photos he found some of PR38. Hopefully visitors to the website will enjoy seeing what the Nike site looked like from the air.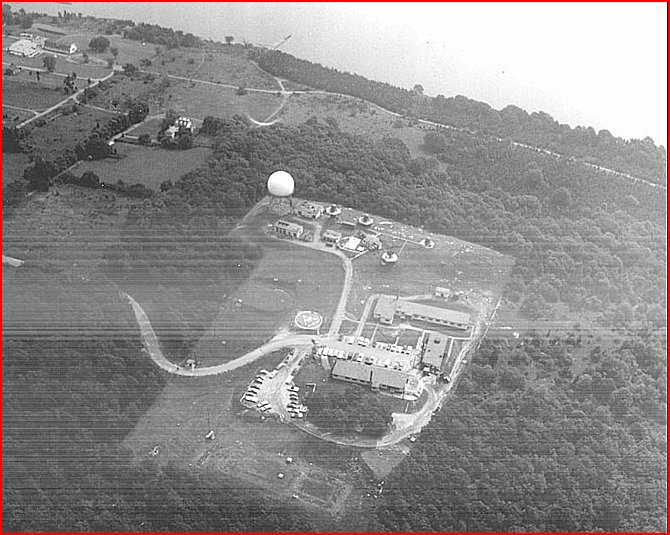 Aerial photo of IFC area - Aug 1969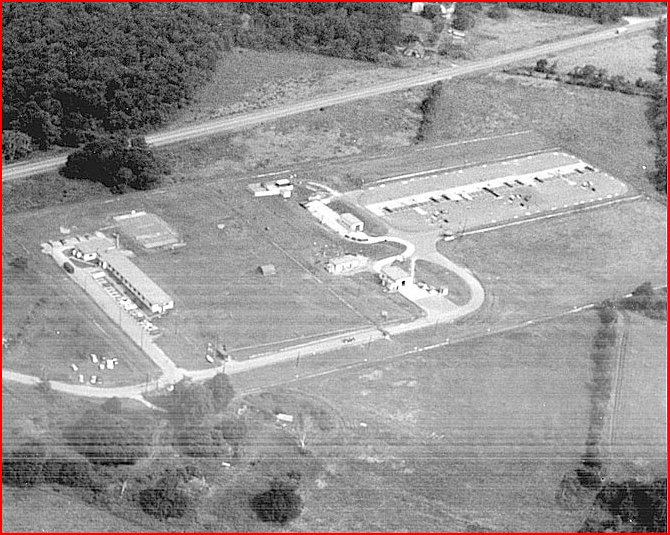 Aerial photo of Launcher area - Aug 1969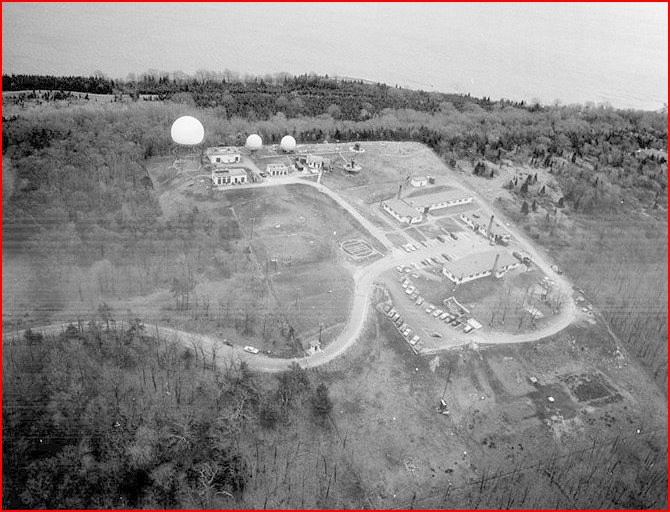 Aerial photo of IFC area - 11 May 1972
Notice the 27 ft air filled canvas radome bubbles on the TTR and TRR antenna towers.
The MTR bubble is not installed for some reason.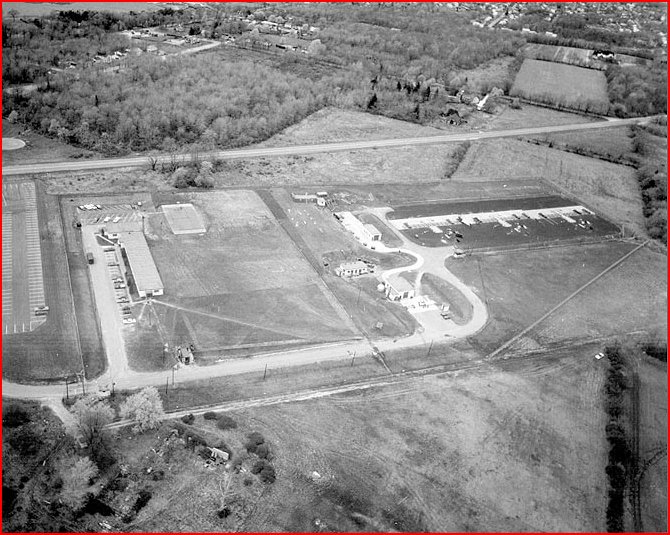 Aerial photo of Launcher area - 11 May 1972
This aerial photo is almost the same as the 1969 one above.


(Continued on next page)