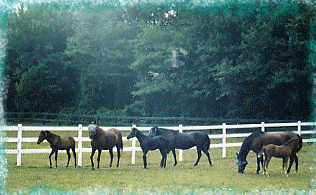 Ross and Fran Beckman have been in the business of breeding, training and selling Paso Fino horses since 1992.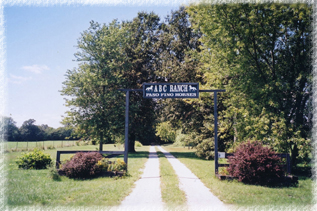 With a penchant for the finest, ABC Paso Fino Farm boasts some of the best bloodlines in the breed: Simbolo de Besilu, Profeta de Besilu, Cosmos, El Classico, del Juncal, Capuchino, and Monarca de Besilu.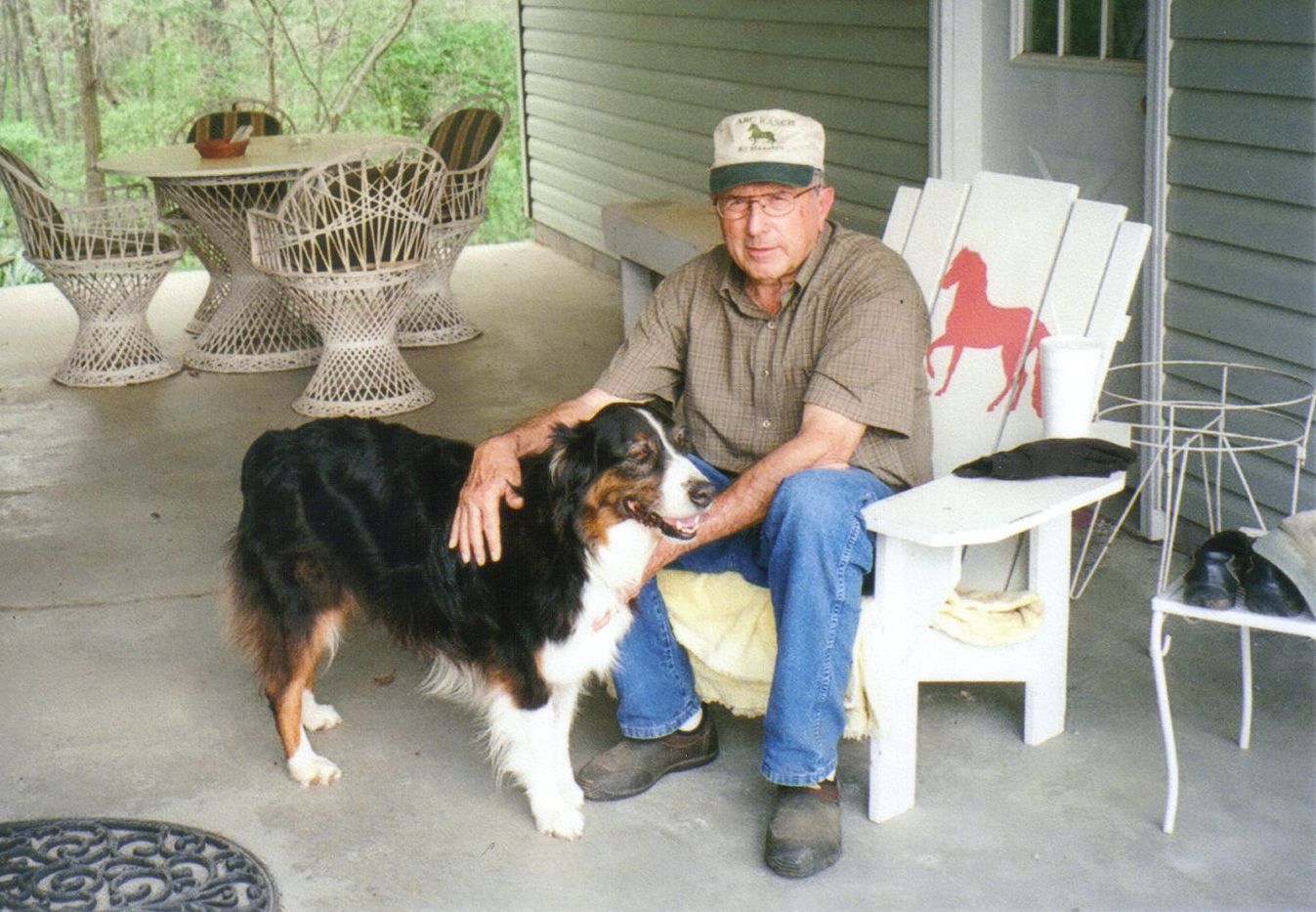 Our dog "Stryder" is a 10 year old Australian Shepard. He's a very good watch dog and very loving. Stryder chases anythign that moves! In Stryder, we found a replacment for Travler who passed away. We got Stryder through Illinois Australian Shepard Rescue.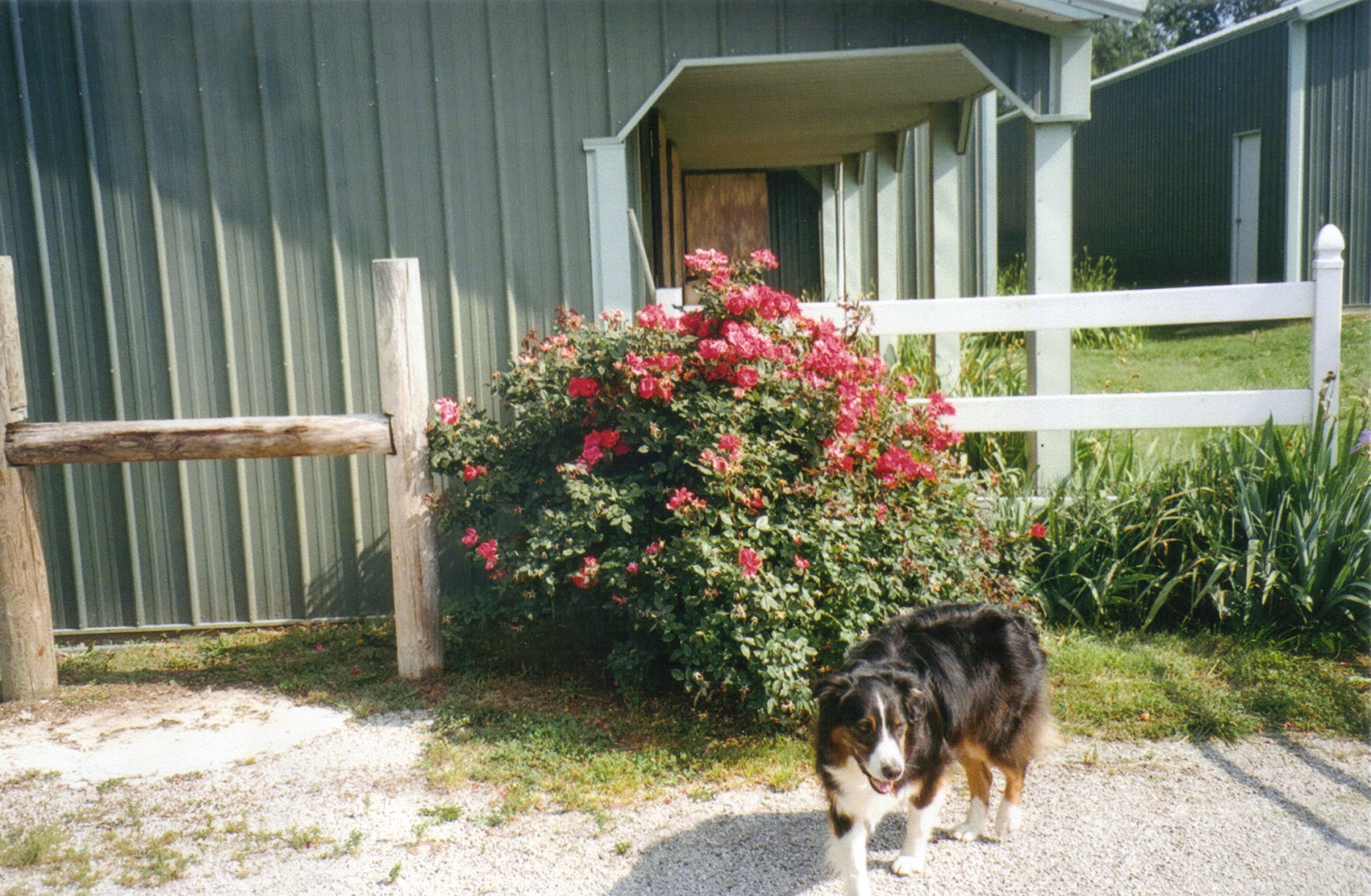 Stryder next to the rose bush at the stables. He's ready to chase anything that moves!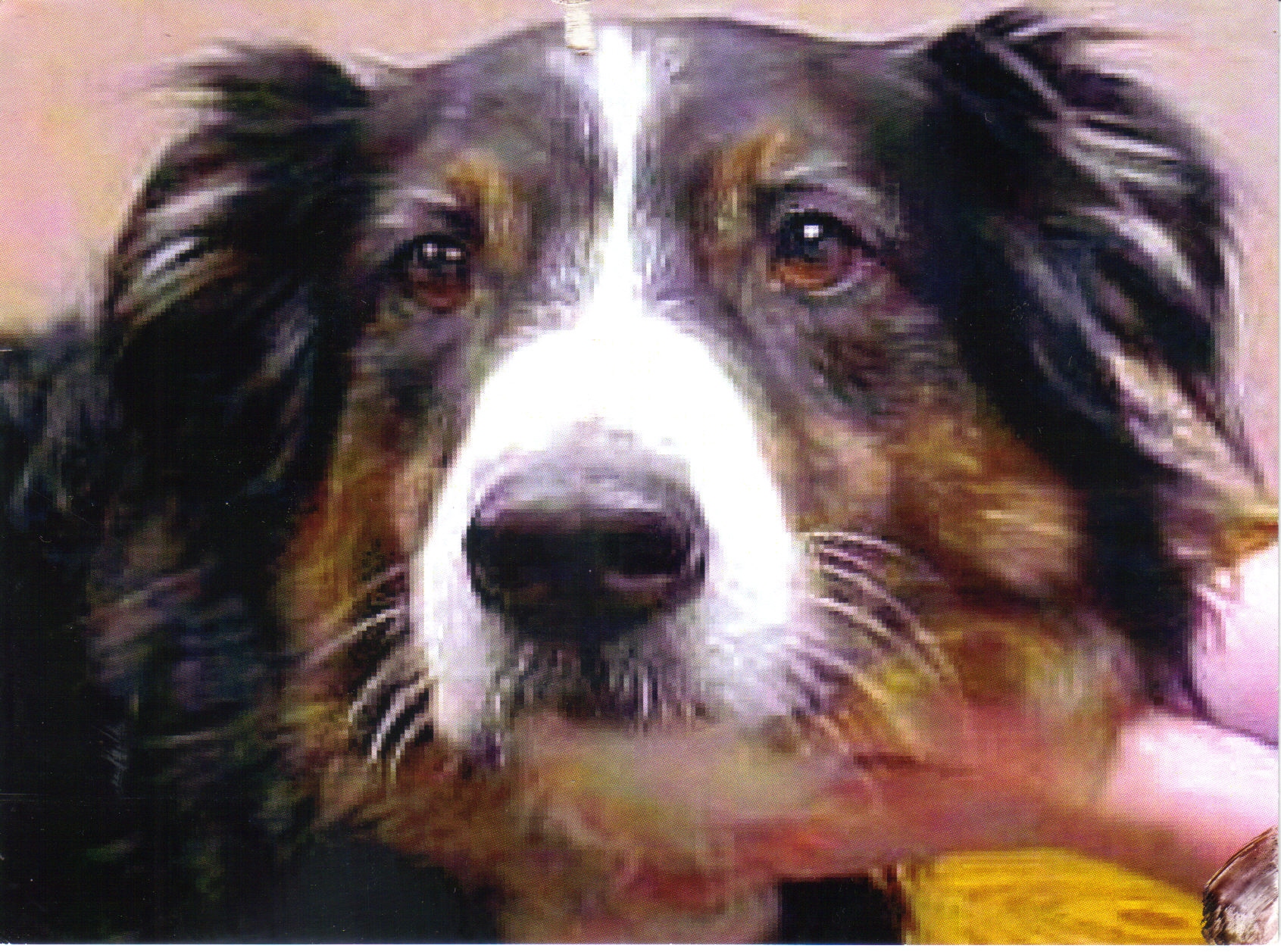 From the July 2013 issue of Paso Fino Horse World Magazine
Atomico Dos Mil Fino Stallion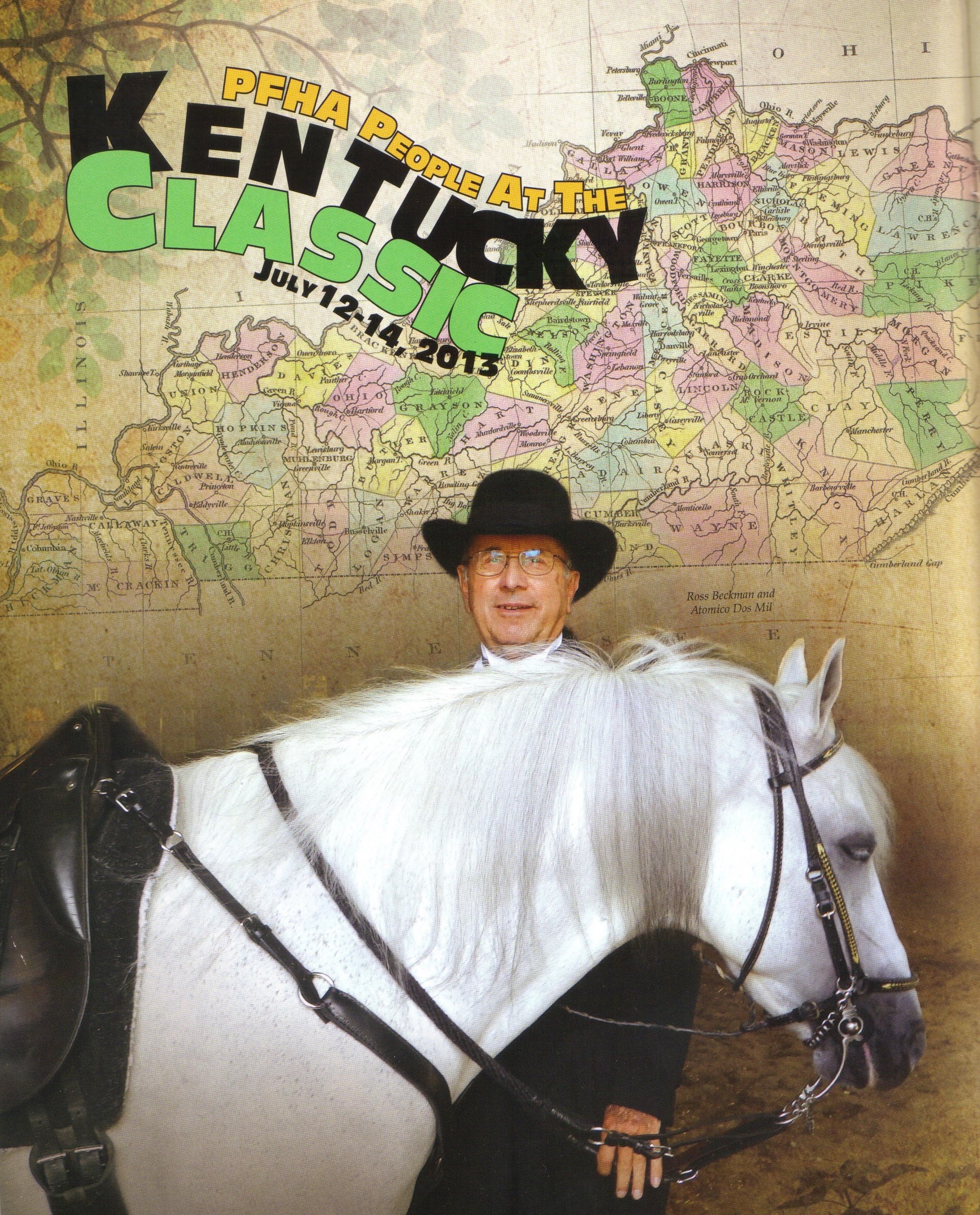 Ross Beckman and Atomico were at the Kentucky Classic in July, 2013 and featured picture on that show.